Cavendish Manor Retirement Residence Review
5781 Dunn Street, Niagara Falls, Ontario, L2G 2N9
---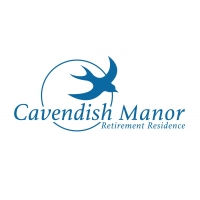 | | |
| --- | --- |
| TYPES OF CARE OFFERED | Assisted Living, Independent Living |
| COST FROM | $1,800 per month |
| TOTAL NUMBER OF SUITES | 68 |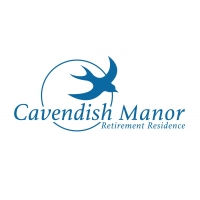 Wake up in a new home just steps away from the spectacular world-class destination of Niagara Falls. Cavendish Manor single-handedly dispels any myths you might ever have about seniors' homes, lively and joyful both inside and out. Inside the Manor, you'll see friends playing cards by the fireplace or Xbox bowling together and cheering each other on. Light streams in through the many windows, adding to the vibrancy of the atmosphere. Outside, you'll find shopping and other conveniences (as well as local attractions), and the grounds itself includes a covered gazebo and a wonderful little pond where you can sit and relax.
Care available includes independent and assisted living, where meals and housekeeping are provided. For those who require extra help, medication administration and other personal care options are also available (inquire about fees).
Cavendish Manor is ideal for people who want to be in a vibrant community of peers. This is a wisely chosen destination for seniors who have had a health care crisis. Services include 24 hour nursing staff, as well as an emergency response system. One of the best features of this community is the exquisite dining. The culinary team offers menu plans, and there are also private dining facilities ideal for family gatherings. Overall, this community offers a holistic view of care that integrates attention to the physical, mental and spiritual health of residents. 
More about this community
The building was originally Fallsview Public School, renovated and re-opened as a retirement residence in 1987.
68 suite residence is a longtime member of ORCA.
A full week of activities available every week
Wellness programs
270 sq. foot studios from $1995 per month
Photos of Cavendish Manor Retirement Residence
What people say about this community
The staff were helpful and friendly. My review is based on my mother's feedback to me.
Staff have helped my mom become adjusted and made her feel right at home. [Right from the initial tour, they] made me feel that this was the place that mom needed to be. Fallon and Susan have always been warm caring and helpful with any request that I have made. [Nursing staff get] her medications straightened around, checking on her regularly and making sure that she is comfortable and relaxed. I would recommend Cavendish Manor Retirement Residence to anyone who has to move a loved one out of their own home.
Due to health reasons, I needed to find [my dad] a home quickly. Cavendish Manor worked quickly with the hospital and myself to ensure [he was] looked after. The staff here are amazing! Everyone is friendly and they knew my Dad's name the moment he stepped in the door. I would highly recommend Cavendish Manor to anyone!
---