Grand Cove Review
77 Main St. East, Grand Bend, Ontario, N0M 1T0
---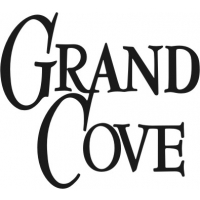 | | |
| --- | --- |
| TYPES OF HOUSING | 1-storey bungalow |
| COST FROM | $285,000 for purchase |
| TOTAL NUMBER OF UNITS | 450 |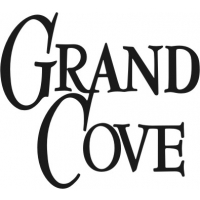 This is a gorgeous, completely distinctive community on the shores of Lake Huron, perfect for people who want to shift gears and indulge themselves in living that's as active (or as casual!) as they feel like. It's like living in a year-round resort in a community of friends all the same age, all discovering anew what it is to be carefree. The clubhouse onsite is a hive of activity, and residents here especially love a relaxing game of lawn bowling or lawn darts. And of course, you can also walk to the beach whenever you want.
In the community, people swim and play tennis together, there are beautiful hiking areas nearby, and still other people love to keep the old work ethic alive by gardening or tinkering around in the woodworking shop. That's just scratching the surface of all there is to do here… but you'll also love your home. Bungalows here are open concept style, all built very recently, with the latest in amenities and decorating. You'll love just being in your home, never mind all the features just outside the door.
Grand Cove is a dream home for anyone in their 50's and 60's. Residents come from the area, or as far away as London, but there are also those who see this as an ideally affordable retirement destination, moving here from Toronto, the United States and even further afield. It takes the very best of retirement living and situates it in an undervalued rural area of southwestern Ontario (albeit coastal, with a gorgeous beach!) Grand Bend is a destination for all of southwestern Ontario for its peerless beach that stretches for over 30 miles.
More about Grand Cove
Grand Bend has a library, community health centre and a variety of churches.
Aside from the beaches and shoreline, there are nearby charming attractions like the Huron County Playhouse.
Shopping is available in London or across the US border, both less than an hour away.
Photos of Grand Cove
What people say about this active senior living community
When I retired I wondered how I would keep active... Moving out of the big city to Grand Cove has allowed me to experience country life in a safe and inviting community where residents really do care about each other. It is a peaceful tranquil place to live but if you want to experience a bit more excitement you need only to head down to main street of Grand Bend.
Grand Cove has everything we want. We're surrounded by greenery.  Our pets have their own play area. We have all the activities we want, in a wonderful, friendly and safe environment.  What's not to love about that?
It's a great place to retire. Homes with reasonable prices… Friendly residents.
---