Martindale Place Review
1128 Vansickle Road North, St. Catharines, Ontario, L2S 3W1
---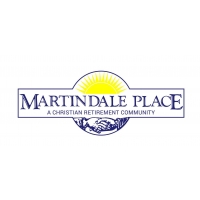 | | |
| --- | --- |
| TYPES OF HOUSING | Mid Rise , Low Rise, 1-storey bungalow |
| COST FROM | $2,495 per month |
| TOTAL NUMBER OF UNITS | 188 |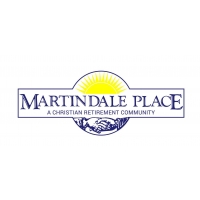 This 60 Plus community is a wise choice for Christian seniors from across southern Ontario looking to downsize out of their family home. You'll feel recharged by life here. The emphasis in this type of community is on safety and security without many of the mundane worries and costs of maintaining a home. Here, you can live in the heart of Canada's favourite tourist destination in a community of like-minded people living independently and, most importantly, happily.
Another emphasis of this community is its affordability. You can buy into a life lease for under $150K. Then there's the variety of housing available, including units ideally suited to singles and couples. Like some other active living communities in Ontario, Martindale has the progressive mindset to include personal services onsite, including the availability of light housekeeping and meals. Among active living communities across Ontario, Martindale's combination of faith, features and a location in one of the most moderate parts of the province (and the Falls!), makes it entirely unique.
This community is exceptionally affordable among similar 60 Plus communities across the province. Here, you can live in a new home in a ready-made community. When you move in, you'll find that community is just understood by people who live here. That makes it radically different from the regular urban neighbourhood you're moving out of. Here, people look out for each other and neighbours become great friends over time. This community achieves its ideal of a "peaceful dwelling place."
More about this community
The Place has been established since the 1980's, with Martindale Commons being the 5th phase of development.
Older units within this community, including apartments and patio homes, may also be available for resale.
Many amenities and activities onsite include gardens, exercise classes, the library, foot care, Bible study, shuffleboard and the list goes on.
Photos of Martindale Place
What people say about this community
I have lived here for 10 years and I feel very safe at Martindale Place. It's affordable, I have made new friends and I enjoy everything about it! I am very happy here and the staff is very friendly.
This is a great place to live! I have made new friends here. The staff is friendly and helpful.
I feel like I live with family. I enjoy many activities here like exercise class, birthday parties, Bible study, hymn sing and movie night.
---