Metcalfe Gardens Retirement Residence Review
45 Metcalfe Street, St. Thomas, Ontario, N5R 5Y1
---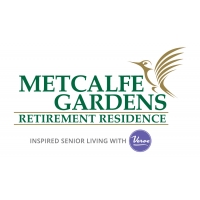 | | |
| --- | --- |
| TYPES OF CARE OFFERED | Assisted Living, Independent Living |
| COST FROM | $2,472 per month |
| TOTAL NUMBER OF SUITES | 92 |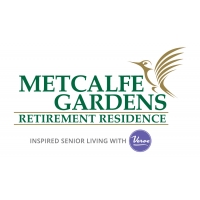 When people look at a retirement community, they should ideally find a place that takes the coziness of a home environment and combines that with the level of care they need now. They should feel immediately comfortable when they walk in the door the first time. That's what we see in Metcalfe Gardens, a great example of refined elegance brought to St. Thomas. This hominess is seen on the surface, in the creation of cozy spaces spread throughout the community, but extends right through to the roomy, inviting suites. And comfort is also very apparent in the way staff interacts with residents, and vice versa.
And then again, this is much more than a home. There is a complete life to be lived within the walls of Metcalfe Gardens. There are communal activities such as lunches with varied guests, like local artists and more. You can go to church right in the community chapel. And there's live entertainment in the downstairs' lounge.
Friendliness and warmth are hallmarks of life at Metcalfe Gardens. This begins with the staff, whose focus is on meeting residents' needs, but this filters throughout the community, and beyond. Camaraderie is seen among community members, as a reflection of staff's attitudes. When elderly loved ones are happy and well-cared for, family members are happy and content with the choice they have made. This is what you find at Metcalfe Gardens in St. Thomas.
More about this community
Different-sized suites available to meet different tastes and budgets.
Onsite amenities and activities include exercise classes, craft groups and classes, manicures, planned outings, as well as local outlets like the public library and nearby restaurants.
Situated on the outskirts of St. Thomas, in an established residential neighbourhood near VA Barrie Park.
Photos of Metcalfe Gardens Retirement Residence
What people say about Metcalfe Gardens
The Metcalfe Gardens' staff are very compassionate… [They] not only care for mom's daily life needs, but they care about mom! This place is a gem. [Her] life has been enriched many times over.
Staff are so caring and helpful. The meals are always delicious, nutritious and well presented.
Every aspect of our lives is of importance to the superb staff [here]. They look after our health, diet and activity needs.
---