Seacliff Manor Retirement Residence Review
30 Seacliff Drive East, Leamington, Ontario, N8H 0E5
---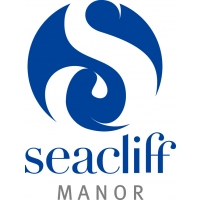 | | |
| --- | --- |
| TYPES OF CARE OFFERED | Dementia & Memory Care, Assisted Living, Independent Living |
| COST FROM | $2,990 per month |
| TOTAL NUMBER OF SUITES | 117 |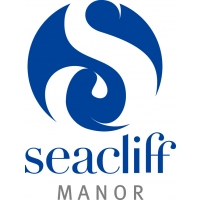 Seacliff Manor Retirement Residence in Leamington offers big league vision in a quiet, small-town setting. If you are looking for a new home, it doesn't get much newer than this: Seacliff opened in 2017. Seacliff features a variety of care available under one roof, allowing couples with different needs to live together in the same community.
On the exterior of the property, you'll find beautiful fenced courtyards, and inside, a games room and exercise room. Suites are named for the four Canadian Great Lakes: The Ontarian, The Erie, The Huron and The Superior (the only 2 bedroom suite). The Harbourside wing is home to assisted living, where seniors can get help with medication management, and personal care like bathing or dressing.
Seacliff Manor's proximity to the 401 and the shore of Lake Erie make this worth shortlisting, for anyone looking for the finest seniors' care in the Windsor-Chatham area. The 401 also makes it easy to consider day trips into London. For family activities, consider the ferry to Pelee Island, or simple outings in the picturesque downtown, walks along the waterfront promenade or a visit to the marina.
The best thing about this community is the elegance and newness of the suites. You'll find plenty of bright new colours, sunlit interiors throughout, and fresh flooring with marble and woodgrain finish. It's also a perfect destination for those who want to age in place. Seacliff offers one of the most versatile care variations (from independent living to memory care) west of London. The continuum of care here allows you to anticipate future health changes.
More about this community
Staff includes a doctor and a residence wellness manager.
The Reflections Program is tailored to those suffering from memory loss and other symptoms of dementia or Alzheimer's Disease.
Nearby conveniences include health care clinics and drug stores.
Onsite amenities include The Village Table, a fully licensed restaurant-style diner, along with the Captain's Galley private dining room, and the Spiked Tomato, an on-site licensed lounge and café.
Seacliff Manor Retirement Residence is currently offering a 2 year rent freeze (as of 2017)
Photos of Seacliff Manor Retirement Residence
What people say about this community
No reviews yet. New community.
---