Wellings of Stittsville Review
5731 Hazeldean Rd, Stittsville, Ontario, K2S 1T1
---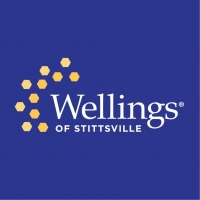 | | |
| --- | --- |
| TYPES OF HOUSING | Mid Rise |
| COST FROM | $2,195 per month |
| TOTAL NUMBER OF UNITS | 185 |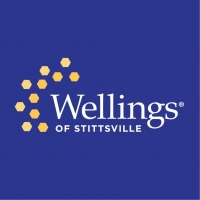 Eastern Ontario and Ottawa Region empty-nesters have a new destination in Wellings of Stittsville. This 55+ community offers freedom in many different flavours. And flavour is what you can expect from the builders of this community, Nautical Lands Group. Although this is not opening until later in 2018, other Wellings' locations show off the excellence you can expect here, with Wellings of Picton (about two and a half hours away) being a good example.
Wellings of Stittsville offers you a community of like-minded people, using only the community services you require. Its situated ideally close to the nation's capital, and nearby you'll find everything from skiing in winter to white water rafting adventures in summer. It's perfect for those who love both the outdoors and culture. Freedoms here include freedom from fluctuating property values, from the clutter of your family home, and freedom to choose your own lifestyle.
A highlight of this community is the experience and expertise of the builders. This is the newest in a series of similar communities found throughout Ontario, created by a company that knows what people 55 and older, like you, want: freedom from the mundane, freedom to pursue interests and passions you have put off during your working life, freedom to live in community with people who share your values and interests.
Wellings of Stittsville is perfect for anyone from Eastern Ontario who loves Ottawa. Here, you can enjoy a lifestyle that suits you. You're sure to enjoy time in the private, fully equipped gym, savory meals in the Atrium restaurant, or hanging out at the onsite pub.
Other features of this community
Grab&Go food stations, café, games room, and outdoor walking path
Rental units include a walk-in shower, a stackable washer/dryer unit, fully equipped kitchens, walk-in showers, private walk-out balcony or patio, and more
Home health care services available on-site, provided by a best-in-class national provider
Over 100,000 square feet of shared community space
Photos of Wellings of Stittsville
Awards and exclaim for this community and its builders
Nautical Lands Group is listed as "the most outstanding retirement village developer in the world in 2014," by the Globals (The World's Best Performers in Over 50's Housing). 
The principals of Nautical Lands were inducted into the Global Over 50's Housing Hall of Fame. 
New community: reviews coming soon.
---