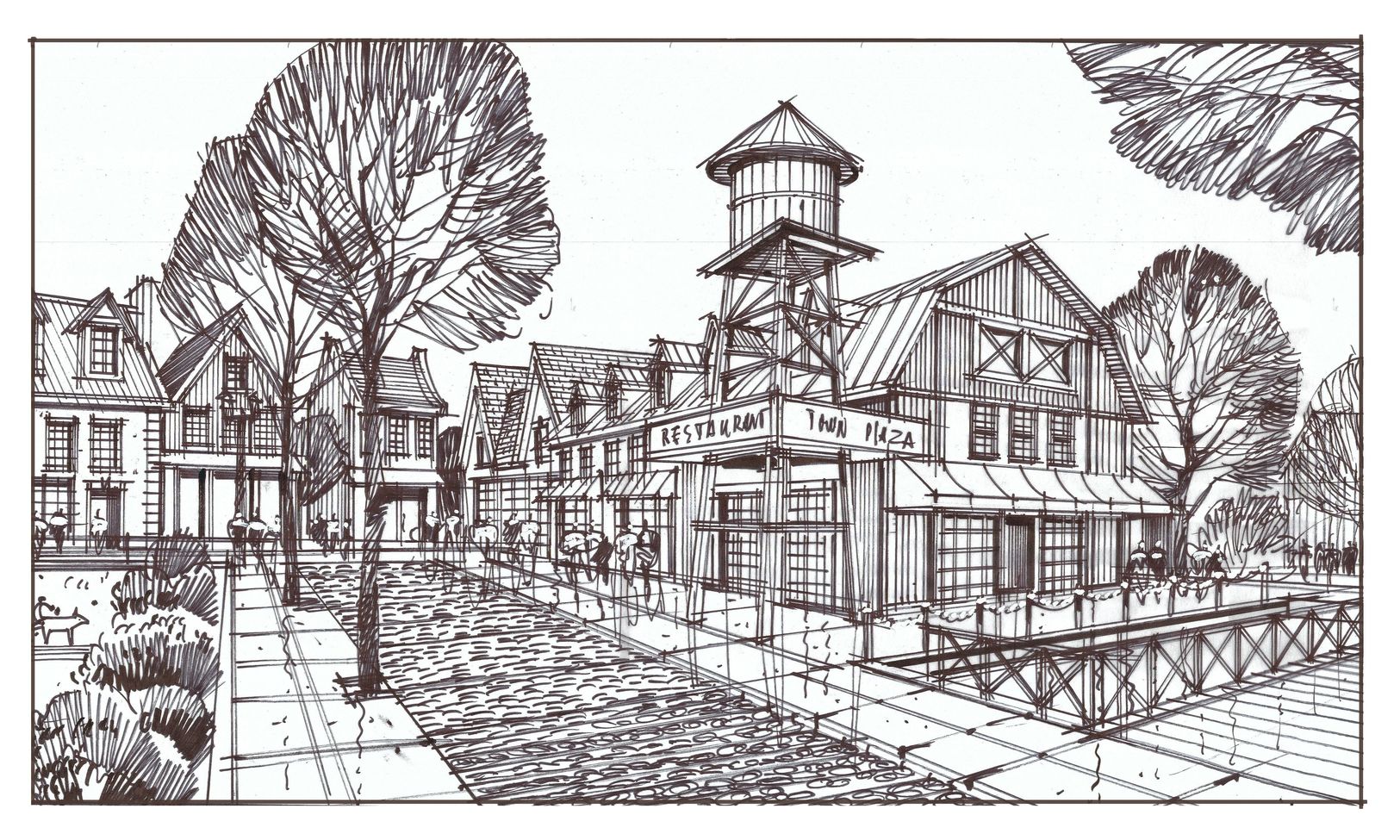 October 17, 2017
A vibrant commercial centre at the heart of The Village at St. Elizabeth Mills will offer residents and guests a dynamic place to shop, dine, entertain and play.
Upscale, upmarket, uptown!
Our design team at FORREC (the internationally acclaimed architects of well-known recreational properties throughout the world) has recently released new plans for the Town Square that will be located at the centre of The Village. Central to the plan is the creation of a vibrant downtown resort that seamlessly integrates commercial and residential services, amenities and entertainment. Here residents and guests will have the opportunity to meet, dine, shop and play in an authentic "village" atmosphere that is both quaint and convenient.
The Old Mill Building in the Town Square is the focal point of the newly created "restaurant alley" that will feature five distinct restaurants. Other attractions of the Town Square include specialty retail stores, a boutique hotel, health and wellness services and a Market Hall plus banquet hall/auditorium.
The lifestyle experience that the Town Square will offer is unlike anything else out there. It is a groundbreaking set of amenities – the first of its kind in Canada – destined to change the concept of "retirement" living forever. Residents of The Village at St. Elizabeth Mills will have the luxury of an upscale, upmarket and uptown area within a stroll of their home. Everything one needs to live a convenient and quality life is right here.
Stay tuned! More exciting news is coming.
Register Now LivingWithZest.com