Seniors' Services
Work with experts who fully understand the needs of those 55 and older
With many services and products, seniors' needs are often entirely different from those of people from other generations. Professional service providers listed below specialize in products and services with seniors' needs in mind. They will have a professionally-trained, dedicated understanding of those 55 and older.
In many fields, extensive professional training may be required to accommodate seniors' understanding, and depending on the service, the family dynamics, personal and social relations specific to elderly clients. In addition, they will have built up extensive experience that deepens their knowledge. The difference in attitude and competence will make their value readily apparent, and providers below will provide unparalleled service specific to seniors.
Find services:
---
THE COMFORT LIFE NEWSLETTER
Sign up today to receive tips and advice on retirement living, retirement communities, home care and other services.
---
Entertainment and Leisure
Indulging your personal joys should be an important part of any healthy, balanced retirement. You've spent a lifetime putting others' needs over your own, give yourself some me time! Life is short, and retirement is even shorter! Find fun here!
Check out our full look at the value of leisure and entertainment for seniors or consult with the companies and services listed below.

Markland Wood Golf Club
Located on Bloor Street just west of the 427, the Markland Wood Golf Club is a special place. The club has been here for over 50 years and is established as one of the GTA's best courses, while being one of the city's best kept secrets! Visitors are pleasantly surprised to discover the quality, beauty and tranquility found hiding in the valleys bordering the Etobicoke Creek, a short drive from downtown Toronto.
---
Government Program / Assistance
Government regulatory bodies and services for seniors represent the interests of those 65 and older, offer advice, and advocate for their needs. Listed below are services that can offer helpful information for seniors and speak on their behalf.
Learn more about government services for seniors or contact services listed below.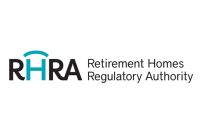 RHRA
The Retirement Homes Regulatory Authority (RHRA) is responsible for administering the Retirement Homes Act, 2010, which includes licensing and regulating retirement homes on behalf of the government of Ontario. We are an independent, self-funded, not-for-profit corporation, committed to the protection and well-being of seniors living in retirement homes. Our mandate is to ensure residents live in dignity and have the support and knowledge needed to make informed choices about care options.
---
Moving/Downsizing Services
Senior moving companies assist seniors and their families in all aspects of moving. Services may include everything from preparing the home for the real estate market, consulting to find the right real estate professional, downsizing, choosing what to take to the new home, sale, donation and disposal of unwanted items, storage, packing, unpacking and set-up of the new home.
You can find out more about senior moving services or read about each service below.

Neat Spaces
For over 14 years, NEAT SPACES has been helping seniors downsize from their homes to Condos, Apartments, Active Living and Retirement Communities from Oshawa right through to Niagara Falls. We are a full service senior move and management company. Our dedicated team is here to help take the stress out of moving and ease the transition for you and your family with compassion, kindness and trust. We will help you choose the treasures and furnishings you value most and help decorate your new home.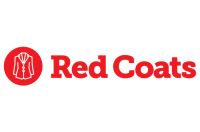 Red Coats
We are Red Coats, Ontario's most experienced and trusted home transition management team. From the first time you meet us, you'll see that we're different by our trademark 'red coats,' a mark of our professionalism and high level of personal service. Since 2004, we have helped over 2500 families downsize and transition to their new homes. We ensure your peace of mind by managing every detail of your home transition with professionalism and the highest level of personal service.
---
Real Estate
Find real estate agents including Accredited Senior Agents listed below. Specialized real estate agents have experience and training in helping people 60 and over move out of their home, connect with services that make the move smooth, and in most cases to make the move into a retirement community seamless.
Learn more about real estate agents specializing in seniors or consult agents listed below.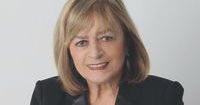 Magda Zecevic
Work with an agent who specializes in helping seniors and has connections with a network of transition experts. Magda is a Master Accredited Senior Agent or 'transition specialist'— one of 30 in Canada with this specialization. Magda saves families time and money and ensures a stress- free transition by providing A to Z services. These include a full service property sale and arrangement of professional assistance, including legal, financial, accounting and more.
---
Travel services
You've reached a time in your life when you have the financial and personal freedom to indulge that travel bug. Enjoy it! Find services below that offer group rates for seniors, adventure overseas, cruises and other options perfect for those 50 and older.
Learn more in our fuller look at seniors' travel or consult with travel companies listed below.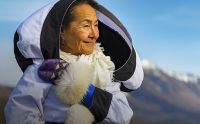 Adventure Canada
Adventure Canada's award-winning small ship expeditions immerse you in the ancient worlds of Scotland, Ireland, and Iceland. On board, enjoy presentations from foremost regional experts on everything from local and international politics, photography, science, and culture. We engage, educate, and entertain by connecting people to each other and the land through travel. Explore with us.

All fields are required.
---