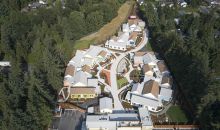 3920 198th Street
,
Langley
,
British Columbia
,
V3A1E1
We believe that the desire for fulfillment and living a life with purpose does not diminish with a diagnosis of dementia. We focus on the possibilities of each person, supporting each to live with laughter, love and joy.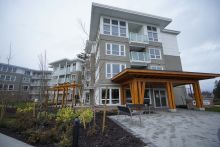 10775 Delsom Crescent
,
Delta
,
British Columbia
,
V4C 0A8
Sunstone Rentals is the newest retirement community located in North Delta. A 70 unit independent living facility for those 55+, offers senior community living for those downsizing.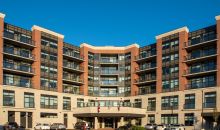 552 Holland St W
,
Bradford
,
Ontario
,
L3Z 4H3
Located in the heart of a vibrant community, Holland Gardens is the perfect place to live, laugh and enjoy life. An exciting community offering a luxurious resort lifestyle, an ideal place for inspired senior living.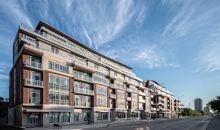 280 Lakeshore Rd. W.
,
Mississauga
,
Ontario
,
L5H 0A5
The Shores is designed for vibrant living with the highest quality of personal care. Amenities include pool, fitness & exercise club, restaurant, bistro & cafe, a golf simulator lounge & wine cellar.
10 Wildpine Court
,
Stittsville
,
Ontario
,
K2S 1C6
At Wildpine, our staff ensure you get the highest level of care and service possible. We strive to provide the best service at the lowest prices, because money shouldn't stand in the way of worry free retirement!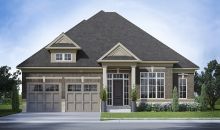 48 Coulter St.
,
Port Perry
,
Ontario
,
L9L 1N7
A new community of 2 & 3 bedroom bungalow and bungalow-lofts on fifty-foot lots. Steps from Lake Scugog, in the heart of Port Perry. Residents' only social centre with outdoor pool. Your freer, easier lifestyle awaits!
537 Finch Avenue West
,
Toronto
,
Ontario
,
M2R 0A8
Forestview Retirement Residence is North York's newest seniors' residence, and is now open. We offer Full Service Lifestyles & Assisted Living (on as secure floor). Call to reserve your suite today!
215 Lexington Road
,
Waterloo
,
Ontario
,
N2K 2E1
Experience resort quality living at Hygate. Choose from a variety of apartment style suites, including independent supported and assisted living options.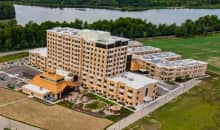 250 Laurelwood Drive
,
Waterloo
,
Ontario
,
N2J 0E2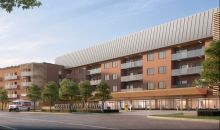 61 Fairfax Cresent
,
Scarborough
,
Ontario
,
M1L 1Z7
At Presentation Manor you truly do have an opportunity to be yourself. Share a meal, join a reflection group or volunteer in the community, you'll have the freedom to meet and interact with others as you please.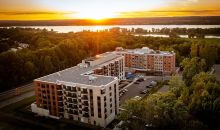 110 & 150 Rossignol Drive
,
Orleans
,
Ontario
,
K4A 0N2
With so much to do nearby, it's easy to forget why you might want to stay home, but with its exceptional dining, impeccable design, and fun activities, you'll find Promenade has many attractions of its own!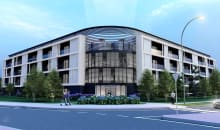 2626 Mewburn Road
,
Niagara Falls
,
Ontario
,
L2J 0G4
Welcome to River Crest Estates, where you will enjoy a higher quality of life, in the heart of the Niagara Region. You will find a community of comfort, simplicity, and freedom for 50+ Active Adults.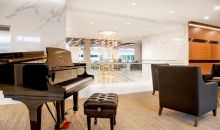 438 West King Edward Avenue
,
Vancouver
,
British Columbia
,
V5Y2J4
438 West King Edward Avenue, Vancouver, British Columbia V5Y 2J4 Opal offers a full continuum of support from Independent Living, Assisted living all the way to Complex Care, allowing the opportunity for aging in place.
135 West 15th Street
,
North Vancouver
,
British Columbia
,
V7M 1R7
Summerhill PARC near the heart of Lonsdale and 15th Avenue in beautiful North Vancouver offers a highly social retirement community living experience. 1- and 2-bedroom suites available.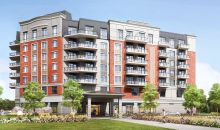 950 Centennial Drive
,
KINGSTON
,
Ontario
,
K7M 0G8
Experience vibrant senior's living - a world of choices, beautiful architecture, caring people and a diverse program of activities and services. Choose Kingsbridge Retirement Community. See how great life can be!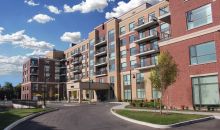 1 Sixteen Mile Drive
,
Oakville
,
Ontario
,
L6M 1P3
Now Open! Exclusive membership meets all-inclusive living at Oakville's newest retirement community. V!VA Oakville elevates retirement living to new heights with unmatched amenities, services and style. Tour today!
4388 Garry St
,
Richmond
,
British Columbia
,
V7E 2V2
Wisteria Place, beckons to active seniors seeking vibrant and satisfying daily life. Majestic views, park greenery, a Zen garden and Koi pond, bring nature, beauty, and peace. Let us welcome you home to life in harmony.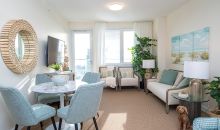 1575 George St
,
White Rock
,
British Columbia
,
V4B 0B6
At Oceana PARC, our residents thrive with access to physical and mental fitness programming, social activities, chef-prepared meals, transportation and more. Come discover why life is better at our new residence.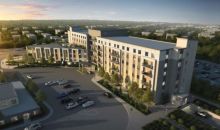 7 Brower Drive
,
Sherwood Park
,
Alberta
,
T8A5L2
Aster Gardens, an Optima Living community, opening spring 2021, is Sherwood Park's newest residence that will transform the way seniors live. Let us welcome you home.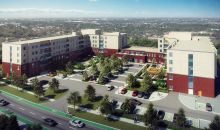 2501 Thoroughbred Street
,
Oshawa
,
Ontario
,
L1L 0P8
Your home at Winchester Glen will offer an active, independent lifestyle in a senior-friendly community. You will enjoy a private suite with amazing amenities, convenient services & daily activities at your doorstep!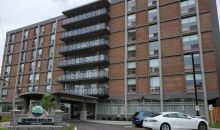 265 Queens Drive
,
Toronto
,
Ontario
,
M6L 3C6
At Queens Estate, we offer a complete range of care services in a welcoming environment. Whether it's our compassionate staff, fresh homemade meals, or exciting and engaging activities, you will truly feel at home.