Some of the best retirement homes in Toronto are listed below. Click through to view a community's full profile, or further refine the list of homes by accessing the map or advanced search views.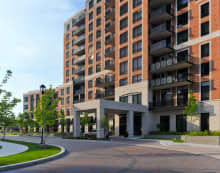 15 Summerland Terrace
,
Toronto
,
Ontario
,
M9A 0B5
A uniquely luxurious retirement living complex in the heart of the Greater Toronto Area, Tapestry Village in Etobicoke lets seniors live as they please.
77 Dunfield Avenue
,
Toronto
,
Ontario
,
M4S 2H3
The Dunfield Retirement Residence has established a new standard in senior retirement living in the Greater Toronto Area (GTA) with 177 spacious apartments. Where people come to LIVE!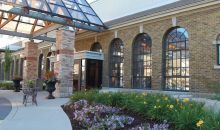 2245 Lawrence Avenue West
,
Etobicoke
,
Ontario
,
M9P 3W3
The Village of Humber Heights in Etobicoke offers different levels of service from independent apartments with meals to assisted living to long-term care.
Forestview Retirement Residence
,
Toronto
,
Ontario
,
M2R 0A8
Forestview Retirement Residence is North York's newest seniors' residence, set to open in March of 2018, we will offer Full Service Lifestyles & Assisted Living (on as secure floor). Call to reserve your suite today!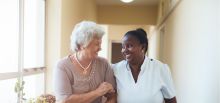 2 Bloor Street East, Suite 2101
,
Toronto
,
Ontario
,
M4W 1A8
Spectrum Health Care offers a range of quality health care services designed to suit the individual needs of each client. Our services include nursing, personal/home support, foot care, physiotherapy, and companionship.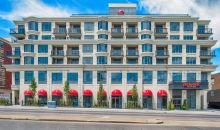 4180 Dundas Street West
,
Etobicoke
,
Ontario
,
M8X 1X8
Situated in a treed ravine setting overlooking the Humber River, Delmanor Prince Edward provides vistas that vary from the serenity of the adjacent valley to the resplendence of the Toronto downtown skyline!
1140 Bloor Street West
,
Toronto
,
Ontario
,
M6H 4E6
From gracious dining to new suites and lounges, residents are enjoying the new management and upgrades found at 1140 Bloor Street West, in the Heart of Bloordale Village.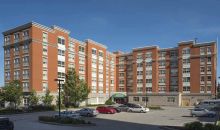 2881 Eglinton Avenue East
,
Scarborough
,
Ontario
,
M1J 0A2
McCowan Retirement Residence is a vibrant and family oriented retirement home located in Scarborough. With team members who have been here since we opened in 2004, you can expect a warm welcome and a feeling of home.
187 Wynford Drive
,
North York
,
Ontario
,
M3C 0C7
A unique luxury retirement home in Toronto features extensive common areas, a rooftop putting green and a variety of other amenities catering to today's seniors.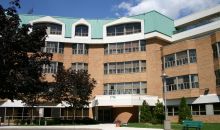 3758 Sheppard Avenue East
,
Scarborough
,
Ontario
,
M1T 3K9
Shepherd Terrace offers a variety of independent and assisted living suites within the renowned Shepherd Village. With its long history of providing caring service you'll love the amenities and the excellent services.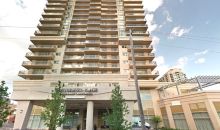 1 Canterbury Place
,
North York
,
Ontario
,
M2N 0G7
Canterbury Place offers a variety of suites styles in an elegant condo-like building for active adults & those needing assistance. We offer a unique healthcare program for our residents including palliative care.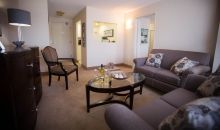 148 Markham Road
,
Scarborough
,
Ontario
,
M1M 2Z8
Scarborough Retirement Centre offers a variety of suites and apartments, with a library, pharmacy, seniors' centre, shopping, theatre and more nearby.
5351 Yonge Street
,
North York
,
Ontario
,
M2N 7L5
Delmanor Northtown is an exceptional hotel-style retirement residence in the heart of North York that offers a variety of luxury amenities.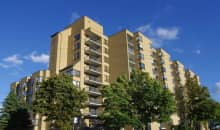 221 Milner Avenue
,
Scarborough
,
Ontario
,
M1S 4P4
Sts. Peter and Paul Residence offers a modern, efficient, and self-sustaining seniors community operated by a professional and compassionate staff.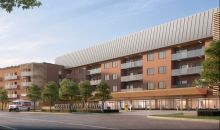 61 Fairfax Cresent
,
Scarborough
,
Ontario
,
M1L 1Z7
At Presentation Manor you truly do have an opportunity to be yourself. Share a meal, join a reflection group or volunteer in the community, you'll have the freedom to meet and interact with others as you please.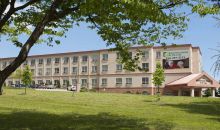 2121 Kingston Road
,
Scarborough
,
Ontario
,
M1N 1T5
Part of Scarborough history - located in the Bluffs/Beaches neighbourhood, where the White Castle Inn used to stand. Respite recovery, trial stays and winter retreats are all available, to help meet your wants and needs!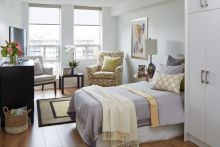 877 Yonge Street
,
Toronto
,
Ontario
,
M4W 3M2
Nestled in the heart of Toronto - known for our Christian heritage, exceptional value we provide, we embrace people of all backgrounds. Experience, engage & enjoy all that life has to offer at Davenhill Senior Living!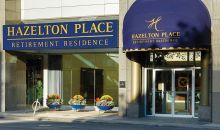 111 Avenue Road
,
Toronto
,
Ontario
,
M5R 3J8
Luxury and quality is in every corner of Hazelton from its lobby to its inviting Bistro & Bar. Offering amenities and services, Hazelton makes it easy for you to define and enjoy your lifestyle.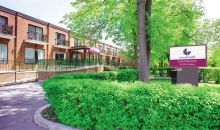 65 Livingston Road
,
Scarborough
,
Ontario
,
M1E 1L1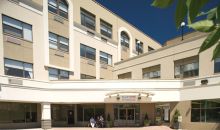 1238 Queen Street East
,
Toronto
,
Ontario
,
M4L 1C3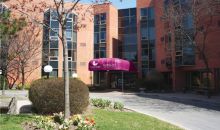 1955 Steeles Avenue East
,
North York
,
Ontario
,
M2H 3P1
2100 Bloor Street West
,
Toronto
,
Ontario
,
M6S 1M7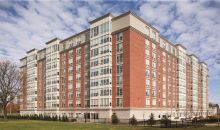 4005 Eglinton Ave West
,
Etobicoke
,
Ontario
,
M9A 5H3