Adult Lifestyle Communities in the GTA and Central Ontario
---

Balmoral Village
14 Harbour Street West, Collingwood, Ontario, L9Y 5B4
In the exciting, innovative realm of adult lifestyle communities, Balmoral Village incorporates a whole new level of innovation. While many other adult communities have restricted housing styles (for example, bungalows only), Balmoral offers a unique variety, where you can choose from town houses, mid-rise condominiums, rental apartments, as well as bungalows. This approach is focused on creating a complete, progressive-oriented village, where every stage and need of those who are 55 and older is taken into account. The "age in place" focus is apparent in Balmoral's incorporation of a medical and wellness centre, in the variety of house sizes that lets you smart-size appropriately as time moves onward, and in the availability of enriched care and personal support services that allows residents to request housekeeping and meals.
Aside from the nearby attractions, Balmoral offers a rec centre, with the very latest in fitness equipment. You'll also find not one but two pools – one a shared swimming pool, the other an aquatic therapy pool. There's also a pub, a library, shared lounges and other resources.
read review
---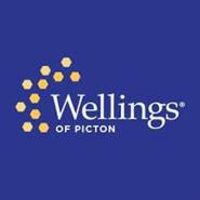 Wellings of Picton
15 Wellings Drive, Picton, Ontario, K0K 2T0
For mature adults looking to retire to "something different, something unique" in this area of Prince Edward County, this is it. The location combines easy access to the 401 with proximity to Lake Ontario (where you can boat, fish, sail, etc.) Prince Edward County is renowned for its charm, its art scene, and scenery. Vineyards, craft beer, biking and walking trails approaching the Lakefront are all essential to this area. This area has one of the oldest populations in the province, and you can expect to find people you are instantly familiar with, and who share your background. The size of the community entails that you are sure to find a circle of friends.
read review
---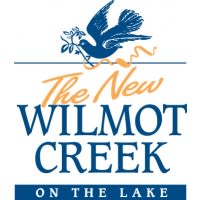 Wilmot Creek
1 Wheelhouse Drive, Newcastle, Ontario, L1B 1B9
This is a spectacular example of an active adult lifestyle community, close to Lake Ontario and the 401, less than an hour west of downtown Toronto. Wilmot Creek is a perfect retirement destination for adult couples (and singles) whose kids have moved out of the family home, and who want to simplify life and indulge themselves in the things they enjoy.
Onsite you'll find reasonably priced real estate on the cusp of the ever-expanding GTA, with a golf course and everything else you need at hand. There is a fitness studio, tennis courts, a games room, and proximity to walking trails and other activities close to the Lake.
read review
---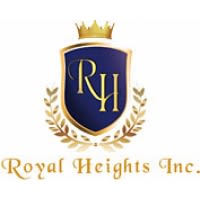 Royal Heights Inc.
30 Adelaide Avenue East, Oshawa, Ontario, L1G 0B8
Royal Heights offers Oshawa seniors an easy transition from their traditional family home to freer living in retirement. This building is designed with contemporary Toronto seniors in mind. There's a focus on rich features, copious storage space, and an eye on your changing care needs as you get older. This is forward-thinking on a whole new level.
This building is designed to meet all your needs. There is an indoor fitness centre, a restaurant, lounges indoor and out, a board room, alongside rooms for pool, poker and other games. For all that, your apartment itself will be a perfect oasis: climate-controlled, quiet, and well-appointed. Especially nice for many people moving from an older home? All the new finishes and living features throughout: Corian counter tops in the kitchen, engineered hardwood flooring, all new stainless steel appliances including a refrigerator, stove and microwave. Accessibility and security features are part and parcel of this community, including garbage chutes on every floor, walk-in showers and many other contemporary design features.
read review
---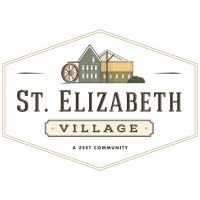 The Village at St. Elizabeth Mills
1 Yates Gate, Hamilton, Ontario, L9B 1T8
The Village of St. Elizabeth Mills introduces outstanding 55 plus condo living to Hamilton Mountain. Here, you might be reminded of the secluded, peaceful small towns of yesterday, while you are living in the very suburban area of Hamilton Mountain. Within this "rural village" setting, you'll find country cottage living, Victorian architecture, and other pleasing designs. You might also find paradise, as some call life in active lifestyle communities. Plans for future developments (starting 2018) here include a town square that will include retail locations, community and entertainment spaces. Just outside the community, Hamilton continues to grow and progress.
Zest Properties really steps up the active lifestyle community game with The Village of St. Elizabeth Mills. If you're interested in getting the most out of retirement, you owe it to yourself to take a close look at this inspiring community. It's like an exclusive resort, in the heart of Hamilton.
read review
---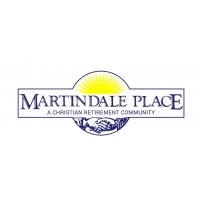 Martindale Place
1128 Vansickle Road North, St. Catharines, Ontario, L2S 3W1
This 60 Plus community is a wise choice for Christian seniors from across southern Ontario looking to downsize out of their family home. You'll feel recharged by life here. The emphasis in this type of community is on safety and security without many of the mundane worries and costs of maintaining a home. Here, you can live in the heart of Canada's favourite tourist destination in a community of like-minded people living independently and, most importantly, happily.
Another emphasis of this community is its affordability. You can buy into a life lease for under $150K. Then there's the variety of housing available, including units ideally suited to singles and couples. Like some other active living communities in Ontario, Martindale has the progressive mindset to include personal services onsite, including the availability of light housekeeping and meals. Among active living communities across Ontario, Martindale's combination of faith, features and a location in one of the most moderate parts of the province (and the Falls!), makes it entirely unique.
read review
---