Adult lifestyle communities in SW Ontario
---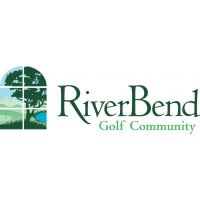 RiverBend Golf Community
2200 Jack Nash Drive, London, Ontario, N6K 5R3
An exceptional resort-style active lifestyle community near London, with over 400 homes nestled around an 18-hole golf course. This is a retirement community like no other in the area. The golf course alone is considered one of the best in the region, and the homes, the community and the security you buy into, are second to nothing else nearby. People who live here are proud to call it home and feel enriched by living in such an exceptional community. You buy the home and the land remains in the ownership of Sifton Properties, with all that old pesky maintenance in their care, so you don't have to worry.
read review
---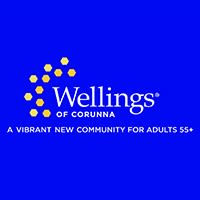 Wellings of Corunna
180 Bunker Ave, Corunna, Ontario, N0N 1G0
This is state-of-the-art in adult lifestyle! This community opened in 2016 and incorporates all the latest imaginable, for the 50 and over crowd. This is a rather unique concept and design in active adult lifestyle, creating a unique community of people living in a shared indoor space. The atrium features a games room with shuffleboard, billiards, and more. This brings resort style senior living to rural southwestern Ontario: a meal every night, an onsite theatre, games, concierge service and so much more.
Nearby, there are beaches and waterfront galore, including the St. Clair River close at hand, and the many beaches of Lake Huron a short drive away. In addition, you have easy access to cross border shopping; the 402, nearby, takes you to London.
Grand opening May 5th, 2018!
read review
---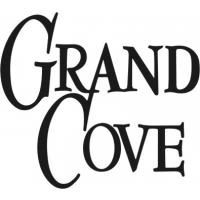 Grand Cove
77 Main St. East, Grand Bend, Ontario, N0M 1T0
This is a gorgeous, completely distinctive community on the shores of Lake Huron, perfect for people who want to shift gears and indulge themselves in living that's as active (or as casual!) as they feel like. It's like living in a year-round resort in a community of friends all the same age, all discovering anew what it is to be carefree. The clubhouse onsite is a hive of activity, and residents here especially love a relaxing game of lawn bowling or lawn darts. And of course, you can also walk to the beach whenever you want.
In the community, people swim and play tennis together, there are beautiful hiking areas nearby, and still other people love to keep the old work ethic alive by gardening or tinkering around in the woodworking shop. That's just scratching the surface of all there is to do here… but you'll also love your home. Bungalows here are open concept style, all built very recently, with the latest in amenities and decorating. You'll love just being in your home, never mind all the features just outside the door.
read review
---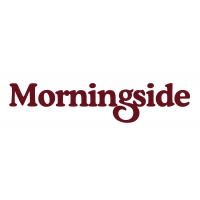 Morningside Retirement Community
10 Homestead Place, New Hamburg, Ontario, N3A 2G1
For empty nesters looking for something new and refreshing but smaller and more affordable, this active adult lifestyle in the heart of south-western Ontario is everything you might dream of. New Hamburg is ideally situated in the countryside between KW and Stratford, so you're close to arts and entertainment, shopping, world-class universities and libraries, renowned farmers' markets, and so much more. You're also little more than an hour away from Toronto… but you don't really need to go anywhere.
This adult lifestyle community offers a wealth of onsite luxuries and features. There's an onsite gym, indoor pool, community garden, putting green and much more. For more casual fun, you can get together for cards, play bocce ball or get involved with the ever-popular pickleball. In active lifestyle communities like Morningside, it really is all fun and games.
read review
---