The Dunfield Retirement Residence Review
77 Dunfield Avenue, Toronto, Ontario, M4S 2H3
---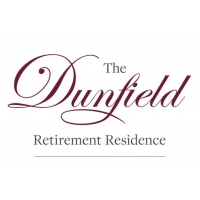 | | |
| --- | --- |
| TYPES OF CARE OFFERED | Dementia & Memory Care, Assisted Living, Independent Living |
| COST FROM | $5,200 per month |
| TOTAL NUMBER OF SUITES | 177 |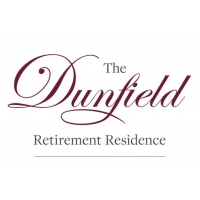 From its inception, The Dunfield has proposed to reach new heights in retirement living in the city of Toronto. In the years since, it has succeeded remarkably well, not only in its well-appointed facilities but in the seniors' community it has facilitated. It's in a prime location, near the corner of Yonge and Eglinton, matched by first rate amenities and features, including a spa, movie theatre, wellness centre and so much more.
One of the best things about the Dunfield is the sense of community created by shared activities both inside and out. Residents take day trips to the theatre, casino, shopping, and art galleries. In addition, a big part of residents' life is the collection of in-house activities: a lecture series with local authors, visiting chefs, art classes, and so much more. This is one of several exceptional Toronto retirement residences that improves the health and well-being of members, beginning the moment they walk in the door.
The Dunfield is ideal for residents of the city who want to stay close to where the action is, or to family in the downtown core. You'll find happy new neighbours and friends at The Dunfield. In a city full of exceptional seniors' residences, the Dunfield rises higher. It remains a benchmark in high quality senior living in Downtown Toronto.
More about this community
Un-Retirement is the philosophy that permeates everything at the Dunfield. This attitude means living life to the fullest, ranging from living well to enjoying fun activities. 
Exceptional memory care is offered here, including catheter care, vitals monitoring and other personal care, individualized based on needs.
5 care staff are on hand, day and night.
Photos of The Dunfield Retirement Residence
What people say about the Dunfield Retirement Residence
My father and mother have been staying at the Dunfield for years. It's definitely one of the best retirement homes in the city. Beautiful Dining room for get-togethers with the entire family. If you can stay there you will love it.
I'm happy to call the Dunfield home.
The staff [here] are second to none, and are always there to ensure that every resident has their needs attended to. According to my Grandfather it is 'like living at the Royal York Hotel.'
The Dunfield offers us a chance to be part of a community of like-minded people from all walks of life. The residents enjoy sharing their life experiences, which makes life more interesting.
---