Arbourside Court Review
13751 - 74th Avenue, Surrey, British Columbia, V3W 1A8
---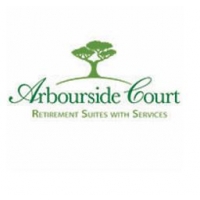 | | |
| --- | --- |
| TYPES OF CARE OFFERED | Independent Living |
| COST FROM | $2,100 per month |
| TOTAL NUMBER OF SUITES | 92 |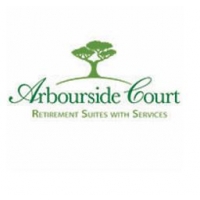 This is a Greater Vancouver gem, conveniently located just off King George Boulevard in Surrey. The food offered here is very high quality, combining equal parts of gourmet excellence and nutritional value. There are social gatherings for every meal of the day, and you may end up making new friends every time you eat. Nearby, you'll find lots of shopping and restaurants including drugstores and a number of coffee shops. But it's what's inside that counts.
Onsite pampering here includes a spa and beauty salon, and regular foot care. Entertainment includes a main floor movie theatre, card games and shuffleboard. There are also shopping trips and other outings. Care ranges from weekly housekeeping, to diabetic and low sodium diet meals, to bathing assistance (for an extra fee).
This retirement residence is ideal for seniors who want to live close to family in Surrey and who want to enjoy delightful senior living. Many families who move their parents and grandparents here express delight at the quality of the facilities ("like being on a cruise ship") and the caring staff ("all warm and so caring!")
More about Arbourside Court
An emergency call system ensures residents' security.
Other features include a library, internet availability and walking paths.
Photos of Arbourside Court
What people say about this community
I'm forever grateful for the kindness and care Mom received from the wonderful staff who made her life brighter. Without her time at Arbourside, Mom would not have had the same quality of life.
I've made strong and lasting friendships [here], my favourite thing about Arbourside Court.
[This] is a home filled with love! The reception, the management, the chefs, the servers, the housekeepers all make it this way… [my grandmother] lives amongst such a kind hearted group! Hats off to Arbourside Court and the caring staff.
The best part of living [here] is the people and the food!
We moved our parents from Seattle to Arbourside, and the staff welcomed them with kindness and compassion. They really care and it shows. It has been almost two years now and we are all feeling that the best choice was made for their new home to be Arbourside Court… I find that the staff all work well together and work hard to provide a wholesome, safe and happy home for the residents.
Although [my stepfather, Walter] was hesitant about leaving his home of many years, he settled into Arbourside quickly, found his new home comfortable and was happy he had moved … [He] could always find someone to talk to, or he could join in on some of the many activities that were offered … Walter enjoyed the tasty varieties of meals offered, but also was happy to have his own kitchen. It allowed him to be a bit more independent ... I cannot express my gratitude enough. Arbourside not only improved [his life] … but it made my life easier knowing he was being well cared for.
---