Thornebridge Gardens Review
649 8th Avenue, New Westminster, British Columbia, V3M 2R2
---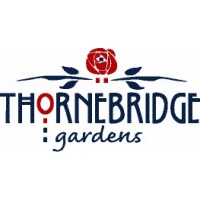 | | |
| --- | --- |
| TYPES OF CARE OFFERED | Assisted Living, Independent Living |
| COST FROM | $3,255 per month |
| TOTAL NUMBER OF SUITES | 144 |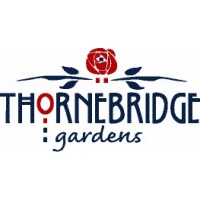 Thornebridge Gardens in downtown New Westminster is the place to go for seniors who want to continue all the best things in life while leaving behind cooking, taking out the garbage, cutting the grass and other pesky household tasks you'd rather do without. Thornebridge's independent living lifestyle encourages renewal through a lifestyle focusing on the things you want to do.
In the décor throughout this community there's an emphasis on coziness. The dining room features four chairs per table, creating intimate conversations over dinner. This coziness and closeness is also seen in the Social House Pub and the fireplace lounge. That coziness translates well for the activities going on here, too, which – depending on the time of day – may include people taking an art class, small groups in Bible study or people chatting over a cold beer in the pub. On the exterior, there's a wonderfully sunny patio populated with bright flowers in the summer. Seniors also keep their own private gardens on their balcony or in the courtyard.
There are a number of things about this community that make it easy to move here. There's the encouragement to personalize your suite with your own personal belongings from home, and the ample space to keep them. Another is the warmth of staff members. Staff have a way of creating a strong sense of kinship and community. And it's understood that this community includes not just every senior at Thornebridge Gardens, but staff members, too, as well as family members of seniors. Adult children will love the way they are included in all important discussions.
More about Thornebridge Gardens
In-house scheduled activities include exercise classes, tai chi and a walking club.
Assisted living is available if you so require some personal services.
Other health and wellness services include advice onsite, presentations on specific subjects, and private massages available in your suite.
Photos of Thornebridge Gardens
What people say about this community
[From the very start], we [marveled at] how clean everything was, how kind staff was… how beautifully the buildings and gardens were [and] how warmly all family members were treated.
Top rating.
The staff is very caring, the facility is modern, clean and high-end, and the location is great with many things within walking distance. When [my mom and dad] moved in they didn't need any extra services, but as time went by, they needed more. I was very pleased by the attention they got ... [After mom was widowed], staff worked hard to make her comfortable and gave her many extra services that allowed her to stay there for as long as possible. I highly recommend Thornebridge for independent seniors.
---