Delmanor Northtown Review
5351 Yonge Street, North York, Ontario, M2N 7L5
---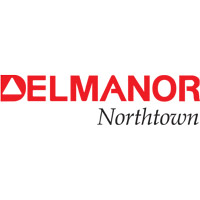 | | |
| --- | --- |
| TYPES OF CARE OFFERED | Independent Living |
| COST FROM | $4,395 per month |
| TOTAL NUMBER OF SUITES | 112 |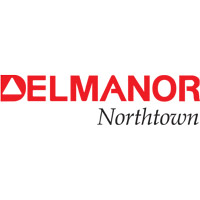 As with other Delmanor communities, this is an exceptionally well-appointed, very modern retirement residence, with a hotel-like environment that includes a concierge, and suites with in-suite service. Suites are very spacious, friendly staff is easily at hand, and the dining is exceptional. Located just north of the 401 on Yonge Street, this is very close to a variety of local shopping including drug stores and coffee outlets.
If you are used to having the best things in life, then Delmanor communities like this one are the right place to get the seniors' care you need. Aside from excellent care staff, spectacular onsite amenities and features include concierge service, billiards, a full library, a bar, a spa and gym, an onsite movie theatre, and a private bus that shuttles residents on a variety of day trips.
This is a first rate Toronto retirement home. Aside from the exceptional facilities, the care staff on hand is highly professional and sociable. Families of seniors who move here feel great relief at having found such well-rounded care.
More about this community
Delmanor's LivingWell program is focused on seniors' health practices, offering individualized coaching and goal setting that develops overall well-being while minimizing the risk of falls and the effects of adult-onset diabetes and other health risks.
This was the first retirement community to receive the LEED award in recognition of its focus on low negative environmental impact, while at the same time, raising the standard of comfort of its residents.
Exceptional dining here is proffered by the renowned Red Seal Chefs.
Photos of Delmanor Northtown
What people say about living at Delmanor Northtown
Living here, I feel like part of the family.
I feel safe [with this choice]. We don't worry about [mom] here. It's a lot of peace of mind.
It was hard to leave [our home], but with [my husband's] health and his age, he couldn't do things around the house anymore. We finally took the doctor's advice [and moved here]… Not having to cook meals gives me more time to do things with him.
Delmanor fit the bill, to a T. It was close, the appearance is wonderful, it's clean. My mom is happy and that was really the most important thing.
---