Delmanor Prince Edward Review
4180 Dundas Street West, Etobicoke, Ontario, M8X 1X8
---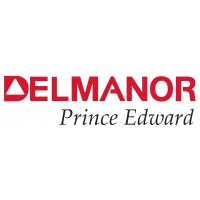 | | |
| --- | --- |
| TYPES OF CARE OFFERED | Assisted Living, Independent Living |
| COST FROM | $4,095 per month |
| TOTAL NUMBER OF SUITES | 139 |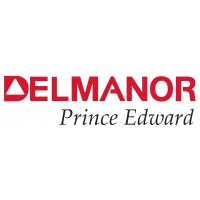 Delmanor Prince Edward is well-appointed, prestigious Toronto mature adult living, alive with active, independent seniors taking part in a variety of community activities. This tower on Dundas West creates a singularly vibrant community where residents can pamper themselves in the salon weekly, sit in on movie events in the main floor theatre, or keep up health in the fitness centre. People who move here find revival in the spectacular environs.
Nine floors of unparalleled Toronto mature adult living offer exceptional vistas of the city, including views of the CN Tower and the nearby Humber, as well as the bustling activity of Kingsway and Dundas West. If you're feeling outdoorsy, Lambton Park is a pleasant local greenspace. The main floor piano room is home to some fun singalongs, too. Assisted living is available on the second floor, where residents have many exclusive amenities, including a walk-in tub and other extra care facilities.
Delmanor Prince Edward is winner of an award for best assisted living in Etobicoke. Staff is helpful and exceptionally professional. This place really has to be seen to be appreciated; we urge you to go in and have a look. If you are looking for the absolute best in living, this is it!
More exceptional aspects about life at Delmanor Prince Edward
Delmanor's LivingWell program focuses on daily health habits, with individualized coaching that gently moves you in a healthier direction, through carefully set goals. The program focuses on minimizing typical health risks such as falling or diabetes-related problems, etc. Every LivingWell program is designed "just for you."
The location and the facilities make this a very inviting place for family to come and visit.
Photos of Delmanor Prince Edward
What people say about living at Delmanor
Mom stayed in both the respite care suite and residence. The staff were consistently caring and ensured mom's wellbeing. The facilities were always clean and the food was fresh and delicious. I would recommend Delmanor Prince Edward to anyone looking for a retirement residence. Well done Farrah, Jovan and the others who helped her throughout her stay.
Mom has rejuvenated completely [at Prince Edward]… I cannot give more resounding praise for everything… especially the food!
I am totally relieved that my mom is here. And I'm totally happy that she's here.
It's great, and the thing that makes it the best is the staff.
---