List of retirement residences in Etobicoke
---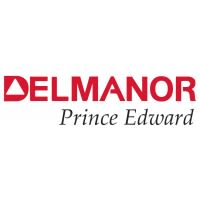 Delmanor Prince Edward
4180 Dundas Street West, Etobicoke, Ontario, M8X 1X8
Delmanor Prince Edward is well-appointed, prestigious Toronto mature adult living, alive with active, independent seniors taking part in a variety of community activities. This tower on Dundas West creates a singularly vibrant community where residents can pamper themselves in the salon weekly, sit in on movie events in the main floor theatre, or keep up health in the fitness centre. People who move here find revival in the spectacular environs.
Nine floors of unparalleled Toronto mature adult living offer exceptional vistas of the city, including views of the CN Tower and the nearby Humber, as well as the bustling activity of Kingsway and Dundas West. If you're feeling outdoorsy, Lambton Park is a pleasant local greenspace. The main floor piano room is home to some fun singalongs, too. Assisted living is available on the second floor, where residents have many exclusive amenities, including a walk-in tub and other extra care facilities.
read review
---
Tapestry at Village Gate West
15 Summerland Terrace, Toronto, Ontario, M9A 0B5
This retirement residence is a step above anything you might ever imagine; you'll step in the door and wonder "what is this place?" The expansive facilities here make this much more like a resort than a retirement home. Walk through the hallways and corridors and you'll find an indoor pool, a spa, a high definition golf simulator, and a movie room with a full screen. The interior is active with smiling, happy people interacting positively with staff and each other. Outside, there are landscaped gardens and patio barbecues in summer, when the weather allows.
The residence is ideally situated in the Chestnut Hills area of Etobicoke, not far from the Islington Golf Club, with copious shopping nearby also, at Sherway Gardens. Other local stores, services and restaurants are many, but include a gourmet coffee shop, several local doctors, along with a dental centre and a Natural Health Centre. There are also several churches, including both a Baptist and a Catholic church.
Aside from the onsite facilities, the food is just another exceptional aspect about this retirement residence experience. The dining is handcrafted by a professional chef.
read review
---

The Village of Humber Heights
2245 Lawrence Avenue West, Etobicoke, Ontario, M9P 3W3
Among the many hallmarks of life at The Village of Humber Heights, the protection of seniors' health is paramount. Part of Schlegel Villages, Humber Heights offers a range of care from independent living to a memory care neighbourhood. In this area, residents with dementia receive some of the best care possible in the province of Ontario, thanks to Schlegel's partnership with the Research Institute for Aging at the University of Waterloo.
Like other Schlegel Villages, this residence is built around the concept of an old-fashioned small town. Residents can walk down the "main street" to the "town square," where there is a library, an indoor café, a general store, a chapel and more. All of this creates, in fact, a bustling "village centre" where "old friends" meet up, chat and visit. Every day is like that, in this seniors' village.
Staff here focus on offering resident-centred care, where the needs of senior clients come first. When you read employee reviews of working at the Heights, many call it "an amazing place to work." That collective attitude helps make this an amazing place to live, for the seniors here.
read review
---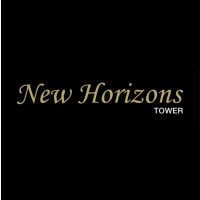 New Horizons Tower
1140 Bloor Street West, Toronto, Ontario, M6H 4E6
A well-established, premium quality retirement residence in Bloordale Village, in the heart of Toronto. New Horizons is a not-for-profit offering exceptional facilities. Care offered ranges for independent and assisted, to memory care, with assistance for everything from housekeeping to bathing and incontinence included in the fees for this level of care. Extra care services in the building include a visiting physiotherapist and chiropodist.
The residence features gorgeously well-appointed suites, especially in the newly renovated Oasis. Suites are designed with the latest in accessibility features, including ample space throughout, walk-in showers and other features. They range from studio size to 2 bedroom apartments.
read review
---