Sherwood House Review
280 Government Street, Duncan, British Columbia, V9L 0B5
---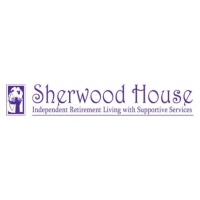 | | |
| --- | --- |
| TYPES OF CARE OFFERED | Independent Living |
| COST FROM | $3,250 per month |
| TOTAL NUMBER OF SUITES | 62 |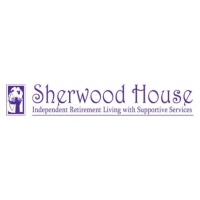 Sherwood House is a homey, cozy place focused on community-building. For seniors in Duncan and area, this provides a unique combination of reasonably priced independent living with some very refined features. Some of the unexpected advanced features here include five-star chef-prepared meals, a spa, and beautifully designed suites.
Personalized, active lifestyle is part of the core values here. You'll leave behind housework and laundry, and jump into a lifestyle of good friends having fun together. Things to do range from movie nights to golf, to regular parties, to billiards and card games, and so much more. For all that, you can also enjoy private time in one of the well-appointed suites, which range from one bedroom to two bedrooms, starting at less than $3,000 per month all-inclusive.
Sherwood House is ideal for active and independent adults who want to live in community with others. If you live in the area, have kids and grandkids near here, you need to look at Sherwood House. If you want to retire to a truly amazing Vancouver Island location (spectacular local scenery!), this is a remarkable find. It's especially ideal for seniors looking for a very happy, social retirement residence in which to settle.
Other noteworthy aspects of this retirement home
Private home care is allowed.
It's suitably close to a variety of attractions and amenities including the Cowichan Performing Arts Centre, a number of health services, local churches, restaurants and shops.
Other features include a 24 hour concierge onsite and wheelchair accessible facilities throughout.
Photos of Sherwood House
Reviews of Sherwood House
Staff is caring and professional, making everyone truly feel at home...The food is absolutely great, dining room staff are very helpful. I really am blessed to have found this place.
[When we were looking for a retirement residence for my mom] it only took us a couple of minutes during our first tour of Sherwood House to realize we had found [a safe and friendly] place. [Staff] are attentive, understanding and professional: it was clear they had helped many families make this transition and we felt in great hands… with every visit my mother felt more comfortable. Now a year and a half later, I can say that our first impressions were spot on. All the staff, from the front desk, to the kitchen, to the cleaners, are kind and caring. My mother, home maker and cook extraordinaire, tells everyone how nice and clean the building is, how delicious the food tastes, and how everyone is so very helpful.
I love it here at Sherwood House. I have no regrets at all for moving here. Everyone is really nice and treats you really good. I certainly say you should move in here.
---