Tapestry at Arbutus Walk Review
2799 Yew Street, Vancouver, British Columbia, V6K 4W2
---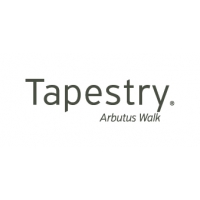 | | |
| --- | --- |
| TYPES OF CARE OFFERED | Assisted Living, Independent Living |
| COST FROM | $3,800 per month |
| TOTAL NUMBER OF SUITES | 141 |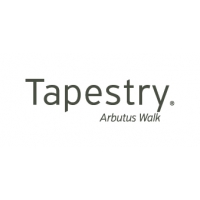 Tapestry at Arbutus Walk offers uniquely expansive facilities. Inside, there are spacious interiors where you feel invited to grow and share your time with others, or take some time to yourself inside spacious suites that range from studio to 2 bedroom units. Exterior spaces include an arboretum, an outdoor pool with a poolside lounge, a golf green, and a courtyard with barbecue.
Located in the Kitsilano neighbourhood, this Tapestry home is close to stores, restaurants, and other services including doctors, dentists and more health services. Group activities onsite include crocheting, exercise classes, cribbage, and a billiards room. On top of those daily activities, there is a lounge with piano where there are occasional sing-alongs, as well as shared events like an annual volunteering collaboration, "Be Santa to a Senior."
Tapestry at Arbutus Walk is an ideal new home for people who love good living and good friends. It's really more like a luxury resort than anything people traditionally associate with a seniors' home. Living here is a unique experience in care and community.
More about this Vancouver retirement residence
Wining and dining here is elegant, tasteful and delicious. The dining room comes with a maître d', with gourmet cuisine that focuses on health but also includes a wine list and a cocktail menu.
Onsite entertainment includes a full size movie room and various games areas, for billiards, etc.
Exercise for the mind and body: an onsite fitness centre is very popular, and there are brain games to keep you sharp.
Photos of Tapestry at Arbutus Walk
What people say about this community
[This] was the best location for my grandmother to live her final years. They were incredibly accommodating, kind, and thoughtful throughout all stages. We will forever be thankful to the staff and residents at Tapestry.
The whole environment was a pleasant surprise… [It] provides my family a great peace of mind to know that I am happy and well cared for.
The daily brain workout gives me focus and energy [and] makes everything more fun.
People don't realize that they can receive support for their health that is customized and delivered in a very comfortable and independent environment.
---