Granville Gardens Review
1550 West 49th Avenue,, Vancouver, British Columbia, V6M 0B3
---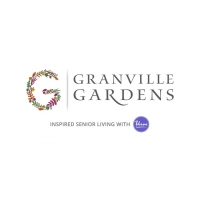 | | |
| --- | --- |
| TYPES OF CARE OFFERED | Assisted Living, Independent Living |
| COST FROM | $3,888 per month |
| TOTAL NUMBER OF SUITES | 62 |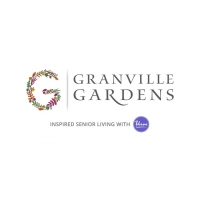 This is another exceptional senior care community from Verve, a company that brings more than 40 years' experience to every property they offer. Granville Gardens exhibits Verve's penchant for creating a variety of welcoming spaces throughout the community. We particularly love the main foyer, which is spacious and immediately presents different settings where you can take a quiet moment by yourself and look forward to times in the future when you will sit with friends to enjoy a chat. There's a capacious dining room with tables spread generously around the room, featuring daffodil-coloured carpeting. Seniors' rooms are bright, spacious and comfortable.
The best thing about Granville Gardens is the care you'll find here. Having regular, chef-prepared meals offered daily is just the start of the life enhancement you'll take part in here. The group activities – including games, exercise, outings and in-house entertainment make life as sociable as you want it. There's round the clock watchful security provided by professional staff. Staff has been characterized by one family member as "a wonderful, caring group who [has] patiently held our hands" through the decision process.
What people love about life at Granville Gardens is the many different spaces available to pamper yourself in different ways. There are spaces where you can indulge in art, another room where you can do chair yoga or work on a jigsaw puzzle (by yourself or with a partner), quiet spots to have a chat or read by yourself, a movie theatre where you can watch the latest TV offering … You can really create a complete life, a new life, within the walls of Granville Gardens. Of course, outside there's so much more to do, including neighbourhood strolls with the walking club, shopping, restaurants and lovely Kerrisdale parkland.
The great thing about this new life, of course, is that you don't have to do your own cooking or housecleaning, and there are always people standing by to offer your assistance or care … whatever you need. For those who have worked hard for themselves all their lives, it can be hard to accept a helping hand, but once you get used to it (and admit that maybe you deserve it), there is nothing like the life you will find at Granville Gardens.
More about this community
One of the most reasonably priced luxury seniors' communities in Greater Vancouver, with suites starting at just over $4000 per month.
Personalized service plans available, renewed quarterly or on request.
The robust list of amenities onsite includes The Red Maple (the main dining room), The Fireside Lounge (main lounge where you can relax by the fireplace with new friends), The Garden Lounge (just off the Red Maple), a Fine Arts Studio, the Book Nook library, and Ye Olde Tuck Shoppe (a kind of throwback to the small-town general stores of yesterday).
Photos of Granville Gardens
What people say about Granville Gardens
Our mom recently moved to Granville Gardens… [From] the first day, it felt like home.
It's a beautiful and spotless [brand new] home … [we're] very comforted with the fact that mom will have the best care possible.
---