The Meadowlands Retirement Residence Review
1248 Mohawk Road, Ancaster, Ontario, L9K 1P5
---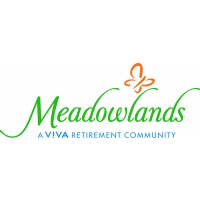 | | |
| --- | --- |
| TYPES OF CARE OFFERED | Independent Living |
| COST FROM | $1 per month |
| TOTAL NUMBER OF SUITES | 170 |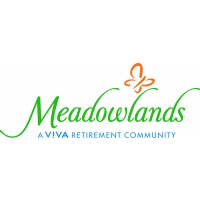 For Hamilton and area seniors who want to enjoy exceptional living, The Meadowlands in Ancaster is the place to be. This residence offers elegance and beauty at every turn. Everything within and without the Meadowlands is focused on providing the very best in independent senior living, through all aspects: the facilities, the staff, and the services. This home features a wonderful meal selection, and each day is filled with activities that keep people active, engaged and social. Some of the local favourites are the heated indoor pool and card games in the party room.
Inside, this residence is loaded with amenities. There's an onsite theatre that seats over 20 people, a swimming pool where you can exercise, play or lounge, and a Family Den complete with piano and library. You'll make many new friends over tea or coffee in one of the two in-house cafes.
This retirement residence is ideal for Hamilton area seniors who love living well. Aspects of this home that help rejuvenate residents range from fine dining to the swimming pool, and from social activities galore to the up-to-date construction. For all the wonderful features, the happiness of the people puts this community over the top. As one senior here has told us: "Every single person, from staff to the residents is good people. I just love meeting new faces here, people I haven't had the chance to talk to yet." Finally, The Meadowlands is also wonderfully located, central to the Golden Horseshoe, where family from across the province can easily visit.
Other things you need to know about The Meadowlands
Newly refurbished facilities throughout include the private suites, which range from studio to 2 bedrooms, spacious and homey for time alone, or to visit privately.
Exceptional cuisine is an every-evening part of life in the V!VAlicious Dining Room.
Photos of The Meadowlands Retirement Residence
What people say about The Meadowlands
There's a lot to do and a lot of wonderful people to associate with. The people are all wonderful here, including the staff. Everybody that's here! And we have just so much fun here.
Everyone here — and I mean everyone — is good people, including everyone on the staff. The food is excellent here, the people are excellent, there isn't anything I can say that's negative.
The kids are happy that I'm here and I love it here, too. A lot of people feel the same here, they feel safe. There's always somebody looking out for you. I think the main thing for new people coming in is 'get active! You can be as busy as you want to be here!
[My] stress and uncertainty about moving into a retirement home was greatly alleviated by the wonderful staff [who] made sure that my move into The Meadowlands went smoothly… The service, from my daily meals, to housekeeping is superb and just knowing that nursing is available if needed is an added comfort.
---