List of retirement communities in Hamilton and area
---

The Village of Tansley Woods
4100 Upper Middle Road, Burlington, Ontario, L7W 4W8
One of several Schlegel Villages that supersedes the institutionalized feel traditionally associated with seniors' care homes. Schlegel is focused on implementing a culture change around senior care and retirement home living. "Open concept" is a nice enough idea, but The Village of Tansley Woods goes above and beyond this, truly creating a small town feel under a dry roof. Inside the village, there's a chapel, general store, beauty salon and barber shop, along with spacious lounges and a tenth floor restaurant called the Ruby.
As with all Schlegel Villages, care provided benefits from the company's association with the Research Institute for Aging (RIA), at University of Waterloo. The village is split into several neighbourhoods, each focused around specific care needs. Just like regular neighbourhoods, these become small, friendly communities where neighbours share concerns and interests. Families and seniors who are part of the village love it here.
read review
---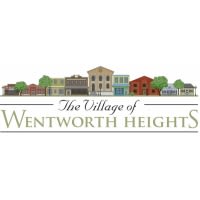 The Village of Wentworth Heights
1620 Upper Wentworth St, Hamilton, Ontario, L9B 2W3
Recently opened (late 2016), this retirement village builds on the experience of other Schlegel Villages, in a brand new facility that progresses Schlegel's innovative approach to senior care. Care ranges from independent suites with walk out patios to units in the village's memory care neighbourhood. Schlegel's philosophy emphasizes flexibility, resident empowerment, diversity and collaboration among staff; the company has built a formidable reputation for innovation and leadership in the senior care industry. The village is well situated in a newly developed area of Hamilton mountain, conveniently close to copious shopping, with the pleasant countryside of the Niagara Peninsula a short drive away.
read review
---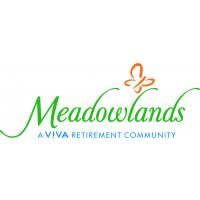 The Meadowlands Retirement Residence
1248 Mohawk Road, Ancaster, Ontario, L9K 1P5
For Hamilton and area seniors who want to enjoy exceptional living, The Meadowlands in Ancaster is the place to be. This residence offers elegance and beauty at every turn. Everything within and without the Meadowlands is focused on providing the very best in independent senior living, through all aspects: the facilities, the staff, and the services. This home features a wonderful meal selection, and each day is filled with activities that keep people active, engaged and social. Some of the local favourites are the heated indoor pool and card games in the party room.
Inside, this residence is loaded with amenities. There's an onsite theatre that seats over 20 people, a swimming pool where you can exercise, play or lounge, and a Family Den complete with piano and library. You'll make many new friends over tea or coffee in one of the two in-house cafes.
read review
---
Heritage Place Retirement Residence
4151 Kilmer Drive, Burlington, Ontario, L7M 5A9
The first thing that impresses about Heritage Place is the elegant, clean exterior, centered on a quiet courtyard with a lovely gardened gazebo. Inside, there's a happy, welcoming community, as you stroll through spacious shared areas like the Dining Room, lit by a bank of windows facing the courtyard. You see that it's all about community in condo style living, where everyone is the same age.
Heritage Place is a unique destination for people from throughout Burlington, Mississauga and Hamilton. We think it's a terrific alternative to more traditional independent living retirement homes in the area, combining the freedom of condo living with a vibrant, fun community of friends, enjoying shared activities — or just time together. At Comfort Life we are big believers in the value of the social culture created by senior living communities, superior to the separation people feel in suburban or apartment living. And Heritage Place is a stellar example of this.
The location, also, is a wonderful combination of beautiful natural greenspace (backing onto Shoreacres Creek) with all the shopping and conveniences you'd expect in Burlington (nearby restaurants, golf courses, malls, etc.). Of course, you are close to Toronto, also, with the GO station just 10 minutes away.
read review
---
Caroline Place
118 Market Street, Hamilton, Ontario, L8R 3P9
In the heart of Hamilton there's a place with heart. Staff and residents together make this an oasis of kindness and care. You see instances of this around the community as soon as you walk in. People are gathered around a table in the lounge, and other groups are found throughout the community, some sitting and chatting, others perhaps on their way out to do something together. It's also strikingly diverse.
This is a community bringing progressive ideals to Hamilton's downtown, an idea whose time has come: senior living as part of the area's progressive renewal. Caroline Place combines fun and activity on the exterior with a vibrant life inside. Sure, there's lots to do downtown: shopping, lunch at one of the many cafes, the Farmer's Market and the library, all a short walk away. But Caroline Place is its own little cozy community of friendship and freedom. There's exceptional dining, a design that incorporates a 24-hour café, a fitness center, and several lovely dining areas and lounges. It immediately feels like a great place to live.
read review
---