List of retirement residences in Kitchener-Waterloo
---

The Village of Winston Park
695 Block Line Road, Kitchener, Ontario, N2E 3K1
Winston Park is a vibrant community of seniors that (like other Schlegel Villages) creates an idealized small town under one roof. Walk into Winston Park in the middle of the day, or on a Saturday morning, and you will be struck by the amount of activity and interaction among the "villagers." These people know how to live! Inside the "village" you will find a general store, a restaurant, a gift shop, a library and a gym… all of them with signage and separate entrances. People walk from shop to shop, greet friends by name and chat up the local "shopkeepers."
Suites are clean and modern, hallways are wide and clean. The people are happy and friendly, because the environment engenders community and contentment. In keeping with the village theme, discrete care areas are called neighbourhoods.  Winston Park includes a memory care neighbourhood, as well as a long term care ward. Hundreds of residents meet in the village "commons" every day and greet each other with smiles.
read review
---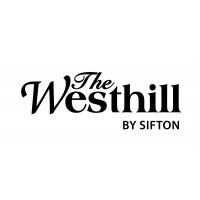 Sifton - The Westhill
25 Westhill Drive, Waterloo, Ontario, N2T 0B6
An exceptional luxury retirement residence that supersedes all expectations of a retirement home. Spacious corridors and shared areas are highlighted by an open concept main area where there's a pub, games room and more. You'll love the thoroughly modern, well-kept interior spaces at the Westhill; it feels new everywhere.
For those requiring care, there are personalized support services onsite, and staff at the ready to handle anything you require. The downstairs pub is a great meeting place, and dining in the bistro is exceptional. One other noteworthy aspect of this Waterloo retirement home is the variety in the suites, which range from studio apartments to 1 bedroom plus a den, to 2 bedroom suites.
read review
---

The Village of Riverside Glen
60 Woodlawn Road East, Guelph, Ontario, N1H 8M8
Like other Schlegel retirement villages, Riverside Glen focuses on creating a whole environment where every element enhances well-being; this begins with its innovative architecture, laid out like a small town. This unique approach to a seniors-friendly environment includes an indoor café, general store, hairdresser, library and other outlets. The "village" concept extends to the notion of residents living in neighbourhoods, where every hallway or wing is a close community of people with similar care needs. The care continuum here extends from independent living for adults who require minimal assistance, to dementia care and long term care.
Although many retirement homes listed at Comfort Life feature excellent staff, the care staff at Riverside Glen demonstrates an above-and-beyond attitude apparent to outsiders. The Village newsletter, a monthly publication, demonstrates a deep, rich understanding of residents, and shows care and attention extended to all seniors here. Care is enhanced by the latest research into enhancing senior lifestyle and caring for those with special assistance requirements, from Schlegel's close association with the Research Institute for Aging.
read review
---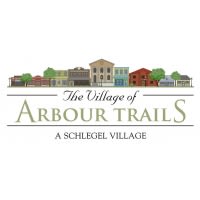 The Village of Arbour Trails
32 Bayberry Drive, Guelph, Ontario, N1G 0A2
Arbour Trails is another excellent example of the village concept, from Schlegel Villages. The innovative layout of the community focuses on a centralized town square, where residents meet or mingle. Here, you'll find a pub, a library, a theatre, a gift shop and other village outlets. There is also a very scenic pond on the grounds. This residence is centrally located in Guelph, near the Arboretum and some of Guelph University's outlying features.
Exceptional care is available here, with many onsite personal service workers, housekeeping staff, etc. The vibrancy of the community extends to staff, who show their love for the work through avidly extolling the value of the Arbour Trails community.
read review
---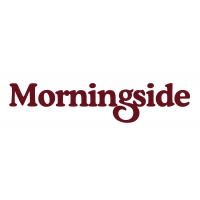 Morningside Retirement Community
10 Homestead Place, New Hamburg, Ontario, N3A 2G1
For empty nesters looking for something new and refreshing but smaller and more affordable, this active adult lifestyle in the heart of south-western Ontario is everything you might dream of. New Hamburg is ideally situated in the countryside between KW and Stratford, so you're close to arts and entertainment, shopping, world-class universities and libraries, renowned farmers' markets, and so much more. You're also little more than an hour away from Toronto… but you don't really need to go anywhere.
This adult lifestyle community offers a wealth of onsite luxuries and features. There's an onsite gym, indoor pool, community garden, putting green and much more. For more casual fun, you can get together for cards, play bocce ball or get involved with the ever-popular pickleball. In active lifestyle communities like Morningside, it really is all fun and games.
read review
---