List of homes in London and area
---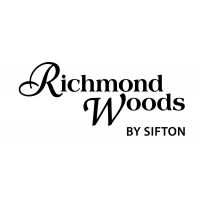 Sifton - Richmond Woods
200 North Centre Road, London, Ontario, N5X 0B1
Richmond Woods is a spectacularly well-appointed, award-winning London retirement home that encourages a carefree lifestyle and improved wellness in its residents. The environment is full of astonishing features ranging from a theatre to a beauty salon to a health and wellness centre, where residents encourage each other and exercise together. The centralized piano lounge is a great space where people get together, have impromptu sing-alongs or simply meet and greet and chat.
Care features include recreational events as well as onsite help with personal care and medication management. The indoor swimming pool is a bright, active gathering place, with wide windows to let in the sunshine. Activities include fitness classes as well as recreational swimming. Every day activities include billiards, games, entertainment, a library, bingo, Bible study, bocce ball, and the list goes on.
read review
---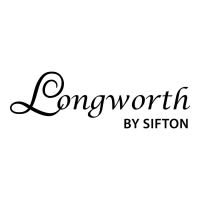 Sifton - Longworth
600 Longworth Road, London, Ontario, N6K 4X9
There's good reason this retirement home is award winning: it features the very best you can think of when it comes to senior accommodation. Independent living suites on the main floor feature patio entrances, leading onto the community's beautiful private courtyard as your backyard. Care also includes assisted living, with medication administration and some other extra care available to residents who require it. 24 hour nursing staff is onsite.
The recreational events calendar here is full of variety, appealing to a broad spectrum of seniors. Longworth offers its own private coach, with extremely comfortable seating, taking residents to a various local recreation activities and other outings. In-residence there are a spa and wellness centre, a hair salon and a café; there's always something to do.
read review
---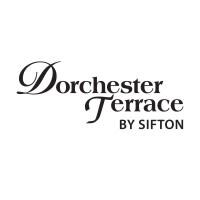 Sifton - Dorchester Terrace
143 Byron Ave, Dorchester, Ontario, N0L 1G5
A brand new London-area retirement community, Dorchester Terrace offers lo-rise senior living suites in a perfectly-sized community. This is a full-service community with a number of unexpected luxury aspects, including an in-house movie theatre, spa, and hair salon. Living here, you can let someone else worry about the housekeeping and laundry, while you choose to either participate in many daily activities here, or just relax.
The variety of suite sizes, coupled with the many features and amenities, makes this an exceptional contemporary-minded retirement community. Everyday fun stuff includes a games room with billiards, a party room with its own kitchen, and outdoor courtyards where you can relax in the sun with friends. There are many regularly scheduled daily and monthly events on the rec calendar. For casual or quieter times, you can get books out of the in-house library or enjoy the greenspace of the Thames Valley. Dorchester on the Thames Golf Club is only a short hike away.
read review
---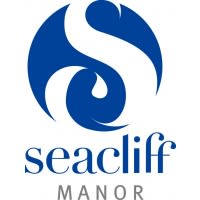 Seacliff Manor Retirement Residence
30 Seacliff Drive, Leamington, Ontario, N8H 0E5
Seacliff Manor Retirement Residence in Leamington offers big league vision in a quiet, small-town setting. If you are looking for a new home, it doesn't get much newer than this: Seacliff opened in 2017. Seacliff features a variety of care available under one roof, allowing couples with different needs to live together in the same community.
On the exterior of the property, you'll find beautiful fenced courtyards, and inside, a games room and exercise room. Suites are named for the four Canadian Great Lakes: The Ontarian, The Erie, The Huron and The Superior (the only 2 bedroom suite). The Harbourside wing is home to assisted living, where seniors can get help with medication management, and personal care like bathing or dressing.
Seacliff Manor's proximity to the 401 and the shore of Lake Erie make this worth shortlisting, for anyone looking for the finest seniors' care in the Windsor-Chatham area. The 401 also makes it easy to consider day trips into London. For family activities, consider the ferry to Pelee Island, or simple outings in the picturesque downtown, walks along the waterfront promenade or a visit to the marina.
read review
---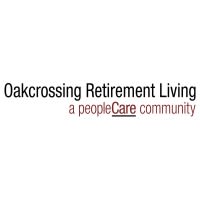 Oakcrossing Retirement Living
1238 Oakcrossing Road, London, Ontario, N6H 0K2
Oakcrossing Retirement Living, in the west end of London, offers independent and assisted living in an elegant new community, where seniors from throughout southern Ontario can find revitalization. Opened in January 2018, Oakcrossing has a number of lovely features that make living here distinctly delightful. In the well-appointed dining room, residents enjoy delicious chef-prepared meals. You'll also enjoy the pub/bistro, where you can form new friendships and deepen others. Lavish other features of this community include a hair salon and spa, a cinema and even a greenhouse.
Each suite is equipped with dark wood furnishings, and is safety-focused, with features like hand rails and clear moving paths in the kitchen and other area. Units range from studio to two bedroom. The hospitality services here include housekeeping and laundry.
read review
---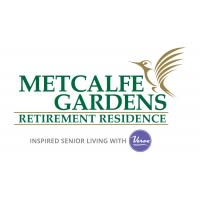 Metcalfe Gardens Retirement Residence
45 Metcalfe Street, St. Thomas, Ontario, N5R 5Y1
When people look at a retirement community, they should ideally find a place that takes the coziness of a home environment and combines that with the level of care they need now. They should feel immediately comfortable when they walk in the door the first time. That's what we see in Metcalfe Gardens, a great example of refined elegance brought to St. Thomas. This hominess is seen on the surface, in the creation of cozy spaces spread throughout the community, but extends right through to the roomy, inviting suites. And comfort is also very apparent in the way staff interacts with residents, and vice versa.
And then again, this is much more than a home. There is a complete life to be lived within the walls of Metcalfe Gardens. There are communal activities such as lunches with varied guests, like local artists and more. You can go to church right in the community chapel. And there's live entertainment in the downstairs' lounge.
read review
---