Courtyard Gardens Review
7051 Moffat Road, Richmond, British Columbia, V6Y 3W2
---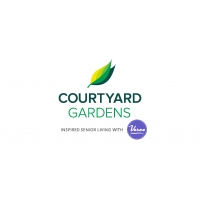 | | |
| --- | --- |
| TYPES OF CARE OFFERED | Assisted Living, Independent Living, Long-term Care |
| COST FROM | $4,510 per month |
| TOTAL NUMBER OF SUITES | 139 |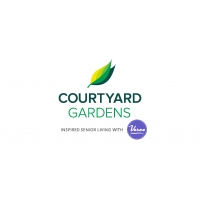 Just a few blocks south of the Fraser River in Richmond is an oasis of pleasant living called Courtyard Gardens. In this community, seniors find renewal thanks to the great food and care provided by staff. This community provides a variety of options that will feel customized for your needs. There are options in the assisted living level and in residential care; you can also select whatever care you require and pay only for the assistance you need.
Visit in the summer and you'll be very impressed by the outdoor patio. Courtyard Gardens lives up to its name with pleasant floral arrangements spread around the exterior. But, as Canadians, we know that you are going to have to spend time indoors during the year, too. Inside, there are resident art classes, movie nights, exercise programs and more. Take care of yourself better than you ever have before thanks to the in-house spa and beauty salon, and there are also scheduled outings for sopping and fun shared activities like golfing. The only thing that there is little of, here, is house cleaning, cooking and putting away dishes.
Customized care that meets the needs of community members is a hallmark of life at Courtyard Gardens. One of the unique features of this community is the private pay suites, where you have the option to purchase personalized services customized to your needs. There are a variety of suite sizes that allow for this option, ranging in size from one to two bedrooms. In addition, there are subsidized suites available in the assisted living residence, subsidized under the auspices of the Vancouver Coastal Health Authority (VCH).
More about this community
This is a pets welcome community, one more way in which personal needs are a focus, and this community goes all the steps necessary to facilitate rejuvenation of the independent and assisted living residents.
Photos of Courtyard Gardens
What people say about this community
We have the peace of mind of knowing that mom is safe and well cared for here. Staff showed wonderful patience as she settled in. She really began to thrive again at Courtyard Gardens.
I love that I can transition simply into a higher level of care whenever I need to.
Courtyard Gardens has everything I'm looking for, including the availability of more care, should my wife and I decide it's time to change our current lifestyle.
---