List of homes in Regina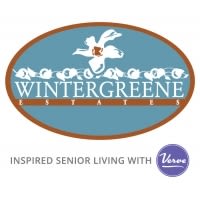 Wintergreene Estates
4950 Pasqua Street, Regina, Saskatchewan, S4S 7L2
When you walk into Wintergreene Estates you'll see residents enjoying life in a variety of ways. There are people playing cards in the multipurpose room — some of them enjoying a beverage while they do so — others are getting a massage in the spa, while a small group is happily working out in the fitness centre. The large multipurpose room has a variety of settings spread throughout, where people can create their own intimate groups for conversation or games. Further inside, the spacious dining room opens onto bright sunlight, and in the kitchen, the chef is preparing something undoubtedly delicious. That's the bustle of activity that makes communal living in a fantastic retirement home such a welcome change from the inherent loneliness of holding onto your own home.
This home is well-established but it also feels completely updated. You can tell that the seniors here feel very at home, comfortable in their surroundings but at the same time very happy with the services and care that are unique to a personal care community.
---
Riverbend Crossing by Esprit Lifestyle Communities
2235 Heseltine Rd, Regina, Saskatchewan, S4V 2Y7
For Regina and South Saskatchewan families facing the challenges of Alzheimer's Disease and other forms of dementia, Riverbend Crossing is a community fully devoted to this care. Their dedicated memory care environment offers superior supportive care and specific therapies targeted at helping people facing the effects of dementia. We love the way they encourage social activity, recreation, fitness and participation in events.
Exceptional professionalism is apparent when you see the way staff interacts with seniors. There's an obvious understanding of dementia's effects, very apparent in the staff's treatment of everyone here. Dementia sufferers can have a good life here, one that's safe and secure, but also very vibrant. There's live music on the bill some nights, a lounge, and other opportunities to interact with others.
---