Richmond Hill Retirement Residence Review
70 Bernard Avenue, Richmond Hill, Ontario, L4C 0W7
---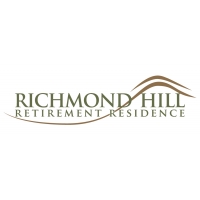 | | |
| --- | --- |
| TYPES OF CARE OFFERED | Assisted Living, Independent Living |
| COST FROM | $3,795 per month |
| TOTAL NUMBER OF SUITES | 130 |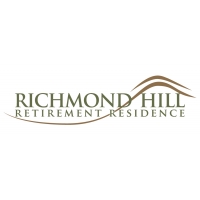 Right in the heart of the city, Richmond Hill Retirement Residence is a place where local seniors find new levels of happiness. People who move here find an ideal place of both renewal and reinvigoration. Outside, there's shopping, greenspace, nearby entertainment and health care (pharmacies, doctors, physiotherapy and more) – everything you need. And inside, this community focuses on promoting the improved health of community members: not just physical, but mental and spiritual health.
There's so much to do here, and a communal focus on wellbeing. Unique activities include vendors who come right into the community and a hair salon where you can get pampering as regularly as you like (some ladies take advantage of this service weekly!) Fitness onsite (if that's your thing!) includes daily stretching, and for more fun there are dance classes and a yoga group. Seniors who need assistance can find it here, with the availability of personal support for bathing and other activities of daily living. Care extends to palliation, here, which family members find comforting.
Skill and empathy are the buzzwords you'll hear when seniors and family members describe staff here. What's really noticeable is how care is enhanced with kindness and a personal touch, a core value of Verve, as seen in more of their communities. As one further indication of this expertise in care, Richmond Hill Retirement Residence welcomes convalescent stays and respite care. In the end, the net effect of this a caring community, where kindness is contagious and spreads generously among community members. Tour this community yourself, and we're sure you'll see what we mean.
More about this community
Enhanced security at Richmond Hill is seen in a variety of ways, ranging from round-the clock availability of emergency assistance, to the localized system of security cameras, to an emergency response system available in every suite.
We must mention the features here! There's a theatre, a games room, a bistro, a bar, piano lounge, library and outside there are outdoor terraces. You don't need to go anywhere to have a great day every day.
Photos of Richmond Hill Retirement Residence
What people say about this community
I am happy living here ... so many kind ladies and [the chef] Les caters to our whims. Thank you so much.
The PSW and nursing staff have been wonderful with mom and I can't thank you enough. Mom truly feels at home, and it is wonderful for us to see her so happy!
This was the right place [for my parents] when they moved in, and it is still the right place for [my mom] now.
Our days here are great because of you.
---