V!VA Thornhill Woods Review
9700 Bathurst Street, Vaughan, Ontario, L6A 4V2
---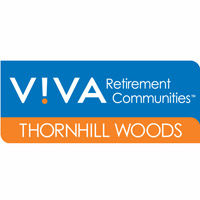 | | |
| --- | --- |
| TYPES OF CARE OFFERED | Assisted Living, Independent Living |
| COST FROM | Varies |
| TOTAL NUMBER OF SUITES | 134 |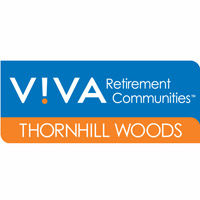 V!VA makes great homes, and V!VA Thornhill Woods makes a great home for seniors with families in Vaughan, Richmond Hill and Markham areas. The hallmark of life here is the spacious suites and excellent dining, but the good living extends well beyond those features. There are movie nights in the onsite theatre, and there's also an onsite pub, as well as a café. Assisted living includes all manner of care, such as feeding, bathing, care with mobility, and more. The number of members here makes it ideal to find an ample collection of new friends, while still being selective.
There are many signature features of living here. Perks! is a brightly lit café where you can sit and enjoy freshly baked cakes and sip delicious coffee or tea with friends. Pints! is the onsite pub where you can play some pool or watch the Leafs, Raps, Jays and Argos, with your in-house friends. Many people choose to exercise regularly, by working out in the wellness center, swimming in the saltwater pool, or joining the aqua fit class.
Thornhill Woods is ideal for seniors who have family in Vaughan and Markham, and who want to improve their health and their happiness by living in a high quality environment, with excellent care.
More things to know about this home
The Rutherford Dining Room is spacious and gorgeous – a fine dining experience every night of the week.
Studio suites to 2 bedroom apartments are available.
Photos of V!VA Thornhill Woods
What people say about this and other V!VA retirement communities
It was a pretty easy decision [to move mom here]. V!VA stood out in so many ways. The main areas are bright and always full of people and activities. The many food options at each meal was a great bonus ... Mom's room is bright and cheery. ... It makes me so happy now to talk to hear her say "I just love living here at Viva". Thanks to all the Viva staff for making that possible.
.
I went from having been wheelchair-bound on arrival to now being completely mobile… This has been so beneficial to my progress.
.
My mom has benefited so much since moving here. She's become friends with a wonderful group of people, she goes on trips, out for lunch with friends... She is really enjoying life and we're really happy with the decision we made as a family!
I don't have to worry about doing housework every day, I have more time to enjoy myself, be with friends and have the best quality of life possible! [We] live independently and freely as we wish.
---