Sifton - Richmond Woods Review
200 North Centre Road, London, Ontario, N5X 0B1
---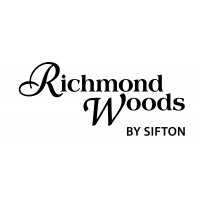 | | |
| --- | --- |
| TYPES OF CARE OFFERED | Assisted Living, Independent Living |
| COST FROM | $3,438 per month |
| TOTAL NUMBER OF SUITES | 130 |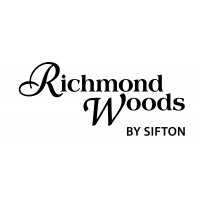 Richmond Woods is a spectacularly well-appointed, award-winning London retirement home that encourages a carefree lifestyle and improved wellness in its residents. The environment is full of astonishing features ranging from a theatre to a beauty salon to a health and wellness centre, where residents encourage each other and exercise together. The centralized piano lounge is a great space where people get together, have impromptu sing-alongs or simply meet and greet and chat.
Care features include recreational events as well as onsite help with personal care and medication management. The indoor swimming pool is a bright, active gathering place, with wide windows to let in the sunshine. Activities include fitness classes as well as recreational swimming. Every day activities include billiards, games, entertainment, a library, bingo, Bible study, bocce ball, and the list goes on.
This retirement residence is ideal for seniors and families from throughout southwestern Ontario who want the very best in life. Its location in central London makes it an ideal place for family to visit from anywhere throughout the area. This is one of the most beautiful retirement residences in the entire region of southwestern Ontario. Move into this "still very new" residence, barely ten years old, and you will feel rejuvenated and revitalized.
More exceptional features of this London private retirement home
As with other Sifton properties, high ceilings with luxurious crown moulding, create the feeling of elegant space throughout the residence.
Convenient location in central London, close to shopping, to University of Western Ontario
Photos of Sifton - Richmond Woods
What people say about this and other properties from Sifton
I would definitely recommend Richmond Woods to friends. I love the location, situated with some surrounding forest, and I really like the staff members... One of my favourite parts about living here is the bus trips that take place through the recreation group. I love being able to get out and the arrival back at Richmond Woods always makes me feel like I'm coming home.
I like the idea that healthy meals were built into the cost of living here, and I didn't have to shop for groceries or make meals. I enjoy the many conveniences [here] including the gym, library and pool. I highly recommend it as a retirement choice. The dining room creates opportunity for relationships and a sense of community. The staff do an excellent job of keeping the residence clean and I love the easy access to patio where I can enjoy the summer time and entertain friends outside!
Staff have been great.
Runner up to Longworth Retirement Residence (same owner) for the Best of London Award for Best Retirement Residence, in 2014.
---