Oakcrossing Retirement Living Review
1238 Oakcrossing Road, London, Ontario, N6H 0K2
---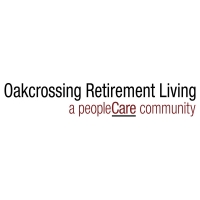 | | |
| --- | --- |
| TYPES OF CARE OFFERED | Assisted Living, Independent Living |
| COST FROM | $3,285 per month |
| TOTAL NUMBER OF SUITES | 101 |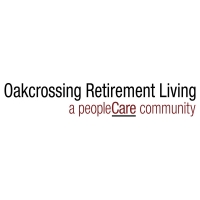 In a few short years, Oakcrossing Retirement Living, in the west end of London has established itself as a uniquely vibrant community, where staff have a reputation for attentiveness, offering superior care. They offer a broad continuum of care that includes independent and assisted living as well as long-term care. Because the community was only opened in January 2018, Oakcrossing has a number of lovely features that make living here distinctly delightful.
In the well-appointed dining room, residents enjoy delicious chef-prepared meals. You'll also enjoy the pub/bistro, where you can form new friendships and deepen others. Lavish other features of this community include a hair salon and spa, a cinema and even a greenhouse. Each suite is equipped with dark wood furnishings, and is safety-focused, with features like hand rails and clear moving paths in the kitchen and other area. Units range from studio to two bedroom. The hospitality services here include housekeeping and laundry.
Oakcrossing has quickly built a reputation for excellence. They offer the highest quality retirement living in a state-of the art residence. The people who have moved here have come to love life here, quickly. Family members also appreciate the care available and the quality of the amenities and features here. Oakcrossing is a response to the needs of today's senior who want a place that will completely transform life. For seniors who want improvement over every aspect of life in their traditional family home, this fresh, new community offers modernity, space, and renewal . You'll cherish the new life you find in a community of peers.
More about this community
Oakcrossing is by peopleCare, care providers with rich experience in the long term care industry, having built and managed six other communities throughout southern Ontario.
This community features a unique student live-in program, where Western University Faculty of Music students live in the community and volunteer 10 hours per week, practicing and performing instrumental music in common areas.
Emergency response system
Assisted living here is really focused on helping seniors maintain an independent mindset. The focus is on providing you with the exact care you require and nothing more.
Photos of Oakcrossing Retirement Living
What people say about this community
We moved here for the sake of my husband, John. He was in assisted living here for a while, then transferred to long-term care when a room opened up. I could just go down the hallway over to the other building. And I could see that he had very good care over there, too. It was a godsend, really … The staff are wonderful. All very helpful. All wonderful. You just have to ask ... It's a wonderful community. Everybody here is friends. It's interesting, because we often find out we have connections and things in common even though we didn't know each other.
The food here is superior. It's a lot of little things that make a big difference. We've had some new people coming in, just for a lunch, and they told us, "we can't believe the chatting you folks do!" But that's how it is here. Everyone accepts you the way you were. There's no people up here or down there, it's all the same, no matter what your experience was, we're all the same.
My dad seems happy and contented living here, and my life is exponentially better. I visit him 4 or 5 times a week. When I visit my dad and look at his surroundings and the people there, I think to myself that if I had to live in a retirement community, I could easily live at Oakcrossing, and be quite happy there.
My parents are both [here]. I know they are getting the best care possible here. The staff are great.
---