Royal Heights Inc. Review
30 Adelaide Avenue East, Oshawa, Ontario, L1G 0B8
---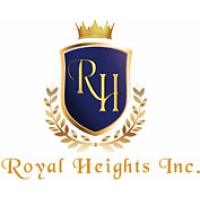 | | |
| --- | --- |
| TYPES OF HOUSING | High Rise |
| COST FROM | $1,985 per month |
| TOTAL NUMBER OF UNITS | 152 |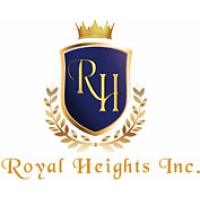 Royal Heights offers Oshawa seniors an easy transition from their traditional family home to freer living in retirement. This building is designed with contemporary Toronto seniors in mind. There's a focus on rich features, copious storage space, and an eye on your changing care needs as you get older. This is forward-thinking on a whole new level.
This building is designed to meet all your needs. There is an indoor fitness centre, a restaurant, lounges indoor and out, a board room, alongside rooms for pool, poker and other games. For all that, your apartment itself will be a perfect oasis: climate-controlled, quiet, and well-appointed. Especially nice for many people moving from an older home? All the new finishes and living features throughout: Corian counter tops in the kitchen, engineered hardwood flooring, all new stainless steel appliances including a refrigerator, stove and microwave. Accessibility and security features are part and parcel of this community, including garbage chutes on every floor, walk-in showers and many other contemporary design features.
Royal Heights Oshawa is ideal for seniors who want to move out of an older home and have the very best. It's also a smart move for those thinking ahead to changing care needs. If you are feeling some of the early effects of aging and want to move into a vibrant community of peers, this is the ideal situation for you. Look closely at this unique Oshawa opportunity.
More about this community
Fitness centre including an indoor salt water pool
Spa with massage
The board room, and relax in the indoor and outdoor lounges
Party room ideal for a family gathering
Utilities included in monthly rental fees
Elegant design throughout
Photos of Royal Heights Inc.
What people say about this community
My parents moved [here] from their longtime home recently … [They] are enjoying their new accommodations and are meeting new friends already. They have joined in on some of the many social activities offered and the amenities this beautiful building offers.
I am enjoying my apartment very much and the amenities are great. Looking forward to the restaurant/cafe coming and... The salt water pool is lovely. Being centrally located is a big plus and I feel very fortunate to live in such a lovely place.
Beautiful building with high end finishes. [There are] lots of amenities, and the staff are amazing. Highly recommended if you are selling your house and downsizing!
---