Harmony Hill Retirement Community Review
1335 Benson St, Oshawa, Ontario, L1K 0W6
---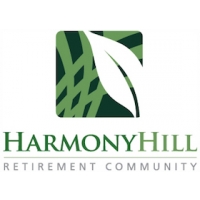 | | |
| --- | --- |
| TYPES OF CARE OFFERED | Independent Living |
| COST FROM | $3,700 per month |
| TOTAL NUMBER OF SUITES | 205 |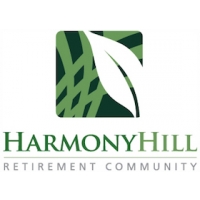 This is a still-very-new, innovative retirement residence created by builders of several other exceptional communities throughout the Greater Toronto Area. Staff here believe in the best of care, mixing conscientiousness with fun and pleasure, making this a happy place to live for residents. Onsite, there is a pub, a movie theatre, a hairdresser and beauty salon, a wellness center, and other in-house luxuries. Harmony Square is the meeting place between the Grove (independent living suites) and Orchard buildings (full service, assisted living area), where you'll find these shared amenities and other services.
One exceptional feature of living at Harmony Hill is the food. Meals prepared by the residence's Red Seal Chef are a great pleasure to residents. Meals balance considerations of nutrition and deliciousness, along with choice. Food is prepared fresh daily, using local sources where that is feasible.
Harmony Hill provides one of the finest living experiences imaginable, for seniors in Whitby-Oshawa, or who want to settle near family in the Durham Region or area. The environment facilitates happiness and (indeed) harmony throughout, where staff love working, and seniors love living here. Take a tour to understand for yourself, and to permanently change your mind about what living in a seniors' home is like.
Other things to know about Harmony Hill
Friendly, helpful concierge onsite 24 hours a day. You'll come to love your concierge!
Located in the centre of Oshawa, it's close to churches, shopping, the library, McLaughlin Art Gallery and the Oshawa Senior Citizens Centre.
Not far off the 401, it's simple and easy for family from throughout the GTA and eastern Ontario to visit.
Photos of Harmony Hill Retirement Community
What people say about this community
This residence is absolutely stunning, nothing like I ever thought a seniors' home would be. It's like a resort, the decor is beautiful, the staff are so polite and accommodating... The cost was below [that of] other residences [in the area].
The staff are wonderful, the residents are very welcoming, like living in a resort.
Exceptional place…. exceptional people… Can't say enough good things about Harmony Hill!
---