List of homes in Durham Region
---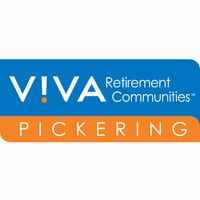 V!VA Pickering
1880 Glengrove Road, Pickering, Ontario, L1V 0C6
This five-star boutique style, all-inclusive retirement community will outpace all typical expectations of a seniors' home. This home features all the luxury amenities you might have heard about elsewhere (such as an onsite pub, swimming pool, movie theatre) but combined with an exceptionally caring staff, right in the Town Centre. Two of the exceptional features of this home are the large suites and the superb dining room that combines a cozy interior with delicious food. You'll look and feel so much better, with the onsite beauty salon and spa, the exercise room, and the in-house wellness centre.
The location of this retirement home adds to the appeal: close to downtown, with ample shopping, near the public library and a variety of health care services. The GO Station and other public transit are also nearby, and the residence is less than a minute off the 401.
read review
---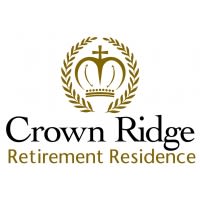 Crown Ridge Retirement Residence
106 Crown Street, Trenton, Ontario, K8V 6R3
An upscale private retirement residence offering the best in senior care amenities, design and care, in a small town setting. Old-fashioned values predominate in this family-run retirement home situated in a quiet residential area of town. The onsite program director offers up a variety of activities here, as well as group outings; there's always just enough to do. The friendly atmosphere, seen at all times of the day, starts with staff and filters throughout the entire residence.
Residents' families exclaim about the excellent care provided here; assisted living onsite includes help with bathing and medication administration. Everything throughout the residence is very well-kept, with housekeeping staff maintaining a spotless home throughout. On the exterior, there are pleasant patios looking over the well-maintained, landscaped grounds. Units range from studio to one bedroom including a kitchenette and mini-fridge.
read review
---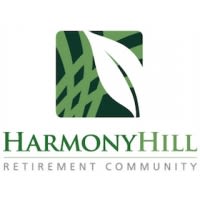 Harmony Hill Retirement Community
1335 Benson St, Oshawa, Ontario, L1K 0W6
This is a still-very-new, innovative retirement residence created by builders of several other exceptional communities throughout the Greater Toronto Area. Staff here believe in the best of care, mixing conscientiousness with fun and pleasure, making this a happy place to live for residents. Onsite, there is a pub, a movie theatre, a hairdresser and beauty salon, a wellness center, and other in-house luxuries. Harmony Square is the meeting place between the Grove (independent living suites) and Orchard buildings (full service, assisted living area), where you'll find these shared amenities and other services.
One exceptional feature of living at Harmony Hill is the food. Meals prepared by the residence's Red Seal Chef are a great pleasure to residents. Meals balance considerations of nutrition and deliciousness, along with choice. Food is prepared fresh daily, using local sources where that is feasible.
read review
---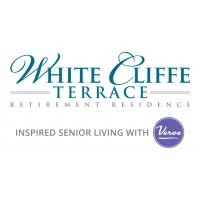 White Cliffe Terrace
1460 Highway #2, Courtice, Ontario, L1E 3C4
From the moment you drive up to White Cliffe Terrace in Courtice you feel like this is a different kind of senior care community. Maybe it's that deep blue exterior that gives you the feeling of warmth or maybe there's just a spirit to the place. Inside you will find true warmth. Caring staff welcomes you and immediately begins to develop a personalized understanding of your care needs.
The building and the layout only serve to augment the deep caring feeling you've been given by staff. There are warm colours throughout White Cliffe Terrace, complemented by great spaces where you'll find people engaged in friendly activities ranging from card games, eating together in the cozy dining lounge or simply engaged in pleasant conversation.
read review
---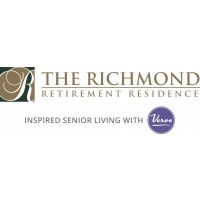 The Richmond Retirement Residence
175 North Front Street, Belleville, Ontario, K8P 4Y8
Belleville and Quinte Region seniors will find superior retirement care right in their home town, found in the Richmond. The Richmond is an elegant oasis of calm and care, nestled right on North Front Street, in downtown Belleville.
One of the things this community is very good at is helping community members transition from their traditional home to life in the community. Personalization is one key. Community members bring whatever personal belongings they want to bring here, to decorate their suite. But what makes the change a blessing is the response of staff. All of your questions are answered in a forthright, helpful manner, and everyone finds a way to help you feel at home here.
read review
---