Sifton - Erinview Review
2630 Fifth Line West, Mississauga, Ontario, L5K 0A8
---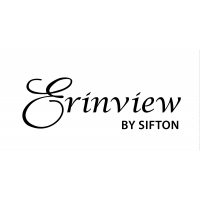 | | |
| --- | --- |
| TYPES OF CARE OFFERED | Assisted Living, Independent Living |
| COST FROM | $3,295 per month |
| TOTAL NUMBER OF SUITES | 57 |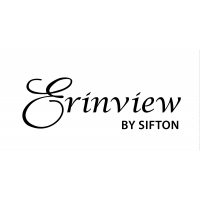 This thoroughly modern retirement residence has been recently renovated, providing an open concept main floor that facilitates friendship and good times. Inside and out, this residence creates a compellingly safe, secure environment where you can sit with friends and enjoy time together. This is like a low rise condo but with a wealth of communal activities that keep you moving and happy. People get active in the fitness studio, there are onsite movie nights and excursions to shopping and downtown Toronto events.
The Erinview in Mississauga offers care up to and including assisted living. There are also churches and shopping nearby. With one umbrella cost to cover everything, the Erinview gives you everything you'll ever need.
We're impressed with the changes coming to the Erinview. The new building opening in 2019 promises spaciousness everywhere. This should be something special, really: a completely new living environment surrounded by an established neighbourhood, with beautiful older homes on tree-lined streets.
This residence is ideal for families in Mississauga, Milton, Oakville and elsewhere in the west end of the GTA. It's managed by a company with a long history of excellence. It's cozy, clean, well-established and newly renovated, featuring independent and assisted living at very reasonable basic fees.
Other exceptional aspects of this Mississauga retirement residence
Beautiful outdoor environments where you can stroll walking paths through gardens and water-features in the courtyard, or just lounge with friends and family in the fresh air.
Sifton's Living Well program offers onsite physiotherapy, reflexology and other spa-like health treatments, including a hair salon, esthetics, foot care and more.
Enhanced care options include medication administration, a Rise & Shine Service with personal grooming and care with dressing, and a Restore & Retire Service that supports a good night's sleep.
The Bistro focuses on offering simple pleasures.
The convenient location and wonderful environment makes it easy and enticing for family to visit.
Photos of Sifton - Erinview
What people say about The Erinview and other Sifton communities
Wonderfully refreshing to see beautiful people enjoying [every day] at Erinview.
The most important thing was to be someplace welcoming and inviting. I listened to my gut on walking through those doors the very first time, and it told me this place was to become our new home. My suite has the right amount of space for the items that I wanted to keep, and it's the perfect size to display all my travel items and family photos.
I like the exercise programs very much. I think it's necessary. I try to go at least three times a week, sometimes four times a week. It's nice, too, here, you can go out for a walk, the streets in the neighborhood have lots of nice gardens.
Sifton has won various awards in southern Ontario, including Best Retirement Residence in London, Ontario
---