List of homes in Mississauga
---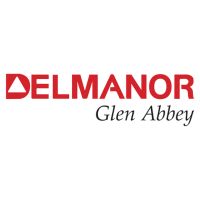 Delmanor Glen Abbey
1459 Nottinghill Gate, Oakville, Ontario, L6M 4W1
Like other Delmanor retirement communities, Glen Abbey makes exceptional the rule. This community treats residents like royalty, respectful of the fact that people have spent their lives serving others. For staff here, working in a retirement residence is an opportunity to give back to those people, the mature adult residents who move here.
Aside from its proximity to the world-renowned golf course, there is a wealth of arts and culture in the area of this community, including Oakville Museum, Oakville Galleries and the Centre for the Performing Arts. This community features a wide variety of very helpful, fun outings for residents to partake in.
read review
---

The Village of Tansley Woods
4100 Upper Middle Road, Burlington, Ontario, L7W 4W8
One of several Schlegel Villages that supersedes the institutionalized feel traditionally associated with seniors' care homes. Schlegel is focused on implementing a culture change around senior care and retirement home living. "Open concept" is a nice enough idea, but The Village of Tansley Woods goes above and beyond this, truly creating a small town feel under a dry roof. Inside the village, there's a chapel, general store, beauty salon and barber shop, along with spacious lounges and a tenth floor restaurant called the Ruby.
As with all Schlegel Villages, care provided benefits from the company's association with the Research Institute for Aging (RIA), at University of Waterloo. The village is split into several neighbourhoods, each focused around specific care needs. Just like regular neighbourhoods, these become small, friendly communities where neighbours share concerns and interests. Families and seniors who are part of the village love it here.
read review
---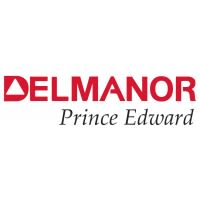 Delmanor Prince Edward
4180 Dundas Street West, Etobicoke, Ontario, M8X 1X8
Delmanor Prince Edward is well-appointed, prestigious Toronto mature adult living, alive with active, independent seniors taking part in a variety of community activities. This tower on Dundas West creates a singularly vibrant community where residents can pamper themselves in the salon weekly, sit in on movie events in the main floor theatre, or keep up health in the fitness centre. People who move here find revival in the spectacular environs.
Nine floors of unparalleled Toronto mature adult living offer exceptional vistas of the city, including views of the CN Tower and the nearby Humber, as well as the bustling activity of Kingsway and Dundas West. If you're feeling outdoorsy, Lambton Park is a pleasant local greenspace. The main floor piano room is home to some fun singalongs, too. Assisted living is available on the second floor, where residents have many exclusive amenities, including a walk-in tub and other extra care facilities.
read review
---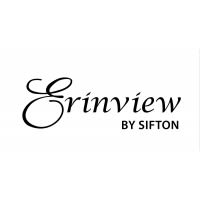 Sifton - The Erinview
2132 Dundas Street West, Mississauga, Ontario, L5K 2K7
This thoroughly modern retirement residence has been recently renovated, providing an open concept main floor that facilitates friendship and good times. Inside and out, this residence creates a compellingly safe, secure environment where you can sit with friends and enjoy time together. This is like a low rise condo but with a wealth of communal activities that keep you moving and happy. People get active in the fitness studio, there are onsite movie nights and excursions to shopping and downtown Toronto events.
The Erinview in Mississauga offers care up to and including assisted living. There are also churches and shopping nearby. With one umbrella cost to cover everything, the Erinview gives you everything you'll ever need.
read review
---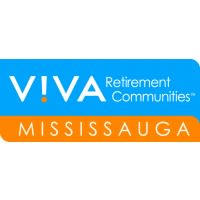 V!VA Mississauga
5575 Bonnie Street, Mississauga, Ontario, L5M 0N8
An excellent example of superior seniors' living, in the heart of Mississauga, just steps away from Erin Mills Town Centre and other conveniences. This home is focused on independent living and assisted living, in a residence that offers the newest modern facilities. It all works together to create an environment where people enjoy retirement in each other's company. Nearby walking trails and suburban greenspace allow for impromptu personal or family outings.
read review
---
Tapestry at Village Gate West
15 Summerland Terrace, Toronto, Ontario, M9A 0B5
This retirement residence is a step above anything you might ever imagine; you'll step in the door and wonder "what is this place?" The expansive facilities here make this much more like a resort than a retirement home. Walk through the hallways and corridors and you'll find an indoor pool, a spa, a high definition golf simulator, and a movie room with a full screen. The interior is active with smiling, happy people interacting positively with staff and each other. Outside, there are landscaped gardens and patio barbecues in summer, when the weather allows.
The residence is ideally situated in the Chestnut Hills area of Etobicoke, not far from the Islington Golf Club, with copious shopping nearby also, at Sherway Gardens. Other local stores, services and restaurants are many, but include a gourmet coffee shop, several local doctors, along with a dental centre and a Natural Health Centre. There are also several churches, including both a Baptist and a Catholic church.
Aside from the onsite facilities, the food is just another exceptional aspect about this retirement residence experience. The dining is handcrafted by a professional chef.
read review
---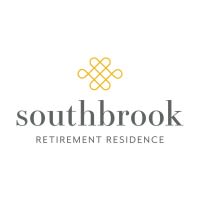 Southbrook
400 Ray Lawson Blvd., Brampton, Ontario, L6Y 4G4
This spacious, established, elegant retirement community offers abundant luxury but never at the expense of its dedicated focus to excellent care. Southbrook inspires families and seniors to offer effusive praise that speaks not only about the exceptional facilities but more so about the caring staff. Families single out individuals on staff who go out of their way to offer exceptional personal care to residents here.
One of many standout aspects of this home is the versatility of care and stay options possible. Care ranges from independent living (ideal for seniors who want to rid themselves of common chores like housekeeping and meal preparation) to memory care, for those in the middle to later stages of dementia. Southbrook allows private home care, guest stays and respite care stays.
read review
---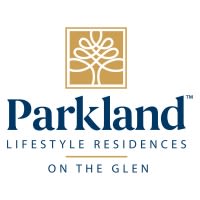 Parkland on the Glen
1665 The Collegeway, Mississauga, Ontario, L5L 0A9
Still very new (founded in 2010), this seniors' tower combines rental units on floors 2 to 11, with user-owned condos higher up. This is situated very conveniently for your family in Mississauga and Brampton, while offering proximity to local shopping, churches and other services. Care available includes assistance with housekeeping and meals, with other health services (bathing, feeding, dressing, etc.) available for a fee; assisted living is found on the building's third floor.
Amenities inside include a year round swimming pool, fitness studio, pub, and movie theatre. You never really have to go anywhere else to have a good time. There are also chef-prepared meals in the dining room, with changing weekly menus. Residents have been known to move here just for the food.
read review
---
The Village of Erin Meadows
2930 Erin Centre Boulevard, Mississauga, Ontario, L5M 7M4
When construction is completed on the Village of Erin Meadows in the fall of 2018, expect a new community that exemplifies exceptional senior care. Schlegel Villages brings unique leadership and vision to their selection of innovative, retirement villages found across the province. And since Erin Meadows will be their biggest, expect it to be their best work.
Schlegel is a respected trendsetter in the creation of retirement communities. Their work with the Research Institute for Aging (Waterloo) and their hallmark designs are just two aspects that make this community important, worth knowing for anyone who is looking at senior care. This community will offer a continuum of care from independent living to assisted living to memory care and long term care. Those in independent living will love the fine dining, the spa, gym and other features. Assisted living in Schlegel's communities is available in a client-centric model that allows seniors to get the exact care they need. Their memory care programs are also notably innovative.
read review
---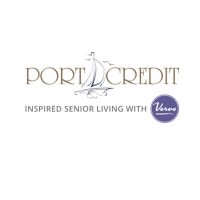 Port Credit Residences
33 Hurontario Street, Mississauga, Ontario, L5G 3G8
Walking distance from the shores of Lake Ontario, Port Credit Residences offers a very modern and contemporary take on senior care. One of the biggest draws of this community is the proximity to the lakefront and the spectacular views afforded, even as you sit in your suite, most of these suitably located on the building's corners. Inside, the décor is very modern and contemporary, working shades of brown, taupe, blue and teal.
While location is important, care and community make the Residences extra special. There are warm gathering places throughout the building, from an open-concept piano room to the ultra-modern, woodgrain-interior dining room. One of the many popular places within the community is the indoor pool. There are aquafit classes and several types of therapy available in the pool. It's also equipped with a ramp entrance, one of many accessible features you'll find throughout the Residences. There are a variety of facets to care here, notably, a nurse practitioner onsite five days a week and on call around the clock. The nurse practitioner oversees all health needs of residents, ranging from administering blood tests to working with available doctors.
read review
---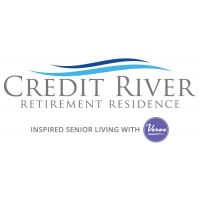 Credit River
175 Rutledge Rd., Mississauga, Ontario, L5M 0X7
Featuring some uniquely wonderful spaces inside and out, this Streetsville retirement community brings Verve's passion for excellence to this area of Mississauga. We especially love the bright lighting in the second floor fireside room, and the large outdoor courtyard, landscaped with a rock-faced gardening, backing onto the quiet side-street. Credit River Retirement Residence is situated in a calm residential area of the city, surrounded by some well-established homes with large properties. Streetsville Memorial Park is one of the nearby greenspaces here.
This is a still-very-new building (founded in 2016) whose décor and personnel create a calm, restful atmosphere where there is an abundance of space (always a mark of contemporary design, of course).
read review
---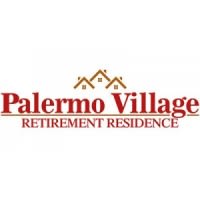 Palermo Village
3136 Dundas Street West, Oakville, Ontario, L6M 0S5
Modern interiors and in-house features are great to have in a retirement home, of course. But what you're really looking for is the feeling of welcome, caring people around you and a hundred other little things that make your new place into a real home. That's what seniors in community at Palermo Village cite as the big difference between this and other places in the area. A welcoming and comforting atmosphere is not something you can view in a brochure or on a website, it needs to be experienced in person.
That comforting atmosphere is added to by the setting, the building itself. There's a theme of brightness and vivacity to the layout of this community. That translates into an easy transition for many of the people who choose to live here, and into confidence by family members, knowing that they have found a great new home for the one they love.
read review
---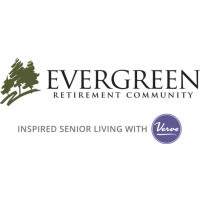 Evergreen Retirement Community
820 Scollard Court, Mississauga, Ontario, L5V 0A1
When you come in for a tour of Evergreen Retirement Community, you're struck by the lively atmosphere that staff and residents here have created. Verve Senior Living stands by the belief that the best days in life are now (not behind you!) That comes through in many aspects of life at this community, seen the minute you walk in the door.
Inside the entrance, we love the vibrancy of the skylit lobby. But that vibrancy is matched by the people here. You see satisfaction in the faces of many. And why not? When you look around, you find everything you need, everything you can ever imagine needing. There's a salt-water pool, hair salon, a café, computer lounge … the list really goes on (there's even a bowling alley and a general store). This is a great example of a community that provides opportunities for people to live every day in a unique way.
read review
---