The Lodge at Valley Ridge Review
11479 Valley Ridge Drive NW, Calgary, Alberta, T3B5V5
---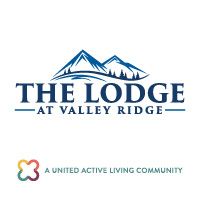 | | |
| --- | --- |
| TYPES OF CARE OFFERED | Assisted Living, Independent Living |
| COST FROM | $3,060 per month |
| TOTAL NUMBER OF SUITES | 132 |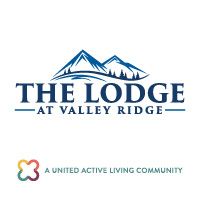 Central-west Calgary seniors (and family members) looking for a change for the better might find much more than they bargained for in the Lodge at Valley Ridge. Take all the best things from your current home and move them into a spacious, welcoming community of happy peers. People here live a full life every day, one perfectly matched to the person they are at this stage.
This community offers exceptional luxury in a community that is also, in fact, very relaxed. There are many fun activities on the weekly schedule to get people involved and cement friendships. During the winter months, there are fun indoor activities (the annual St. Paddy's Day dress-up is a hoot!) and lots of outdoor activities in summer, set against the backdrop of the gorgeous exterior greenspace. You can also take part in coffee time, ladies hour, men's luncheon, happy hour, etc. Staff here make it a goal to focus on the uniqueness of each community member, and that comes out in interactions you see throughout the community.
This lovely community is ideal for a variety of people. The easy accessibility to the golf course is ideal for those who want to get out on the links several times a week. There's even a ski hill nearby.
The community also offers a variety of care to accommodate couples with varying levels of need. Couples where one spouse requires assistance with some activities of daily living, while the other spouse remains independent, will be able to remain together under one roof.
More about this community
The community provides a variety of exercise programs. These include chair yoga and tai chi, and their own "Let's Take a Stroll" walking program. You'll also find Wii bowling, as well as group exercise classes and brain gym modalities.
474 sq foot studios, 880 sq foot one bedroom units, 993 sq foot 2 bedroom units
Nearby you'll find a dental center and medical centre
Personalized care options available
24 hour access to highly-skilled medical professionals
Photos of The Lodge at Valley Ridge
What people say about The Lodge at Valley Ridge
Excellent staff and a beautiful home!
My mom was originally nervous about moving into a retirement home but now she says we should have done this sooner. She's very happy here, and I feel great knowing she is safe and sound. It feels so relaxed here, and the people seem genuinely happy, both staff and residents.
Verve is a five-time winner of the Canada Award for Excellence, from Excellence Canada.
More reviews coming soon.
---