List of homes in Brampton
---
Delmanor Northtown
5351 Yonge Street, North York, Ontario, M2N 7L5
As with other Delmanor communities, this is an exceptionally well-appointed, very modern retirement residence, with a hotel-like environment that includes a concierge, and suites with in-suite service. Suites are very spacious, friendly staff is easily at hand, and the dining is exceptional. Located just north of the 401 on Yonge Street, this is very close to a variety of local shopping including drug stores and coffee outlets.
If you are used to having the best things in life, then Delmanor communities like this one are the right place to get the seniors' care you need. Aside from excellent care staff, spectacular onsite amenities and features include concierge service, billiards, a full library, a bar, a spa and gym, an onsite movie theatre, and a private bus that shuttles residents on a variety of day trips.
read review
---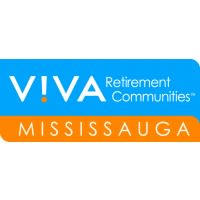 V!VA Mississauga
5575 Bonnie Street, Mississauga, Ontario, L5M 0N8
An excellent example of superior seniors' living, in the heart of Mississauga, just steps away from Erin Mills Town Centre and other conveniences. This home is focused on independent living and assisted living, in a residence that offers the newest modern facilities. It all works together to create an environment where people enjoy retirement in each other's company. Nearby walking trails and suburban greenspace allow for impromptu personal or family outings.
read review
---
Tapestry at Village Gate West
15 Summerland Terrace, Toronto, Ontario, M9A 0B5
This retirement residence is a step above anything you might ever imagine; you'll step in the door and wonder "what is this place?" The expansive facilities here make this much more like a resort than a retirement home. Walk through the hallways and corridors and you'll find an indoor pool, a spa, a high definition golf simulator, and a movie room with a full screen. The interior is active with smiling, happy people interacting positively with staff and each other. Outside, there are landscaped gardens and patio barbecues in summer, when the weather allows.
The residence is ideally situated in the Chestnut Hills area of Etobicoke, not far from the Islington Golf Club, with copious shopping nearby also, at Sherway Gardens. Other local stores, services and restaurants are many, but include a gourmet coffee shop, several local doctors, along with a dental centre and a Natural Health Centre. There are also several churches, including both a Baptist and a Catholic church.
Aside from the onsite facilities, the food is just another exceptional aspect about this retirement residence experience. The dining is handcrafted by a professional chef.
read review
---

The Village of Humber Heights
2245 Lawrence Avenue West, Etobicoke, Ontario, M9P 3W3
Among the many hallmarks of life at The Village of Humber Heights, the protection of seniors' health is paramount. Part of Schlegel Villages, Humber Heights offers a range of care from independent living to a memory care neighbourhood. In this area, residents with dementia receive some of the best care possible in the province of Ontario, thanks to Schlegel's partnership with the Research Institute for Aging at the University of Waterloo.
Like other Schlegel Villages, this residence is built around the concept of an old-fashioned small town. Residents can walk down the "main street" to the "town square," where there is a library, an indoor café, a general store, a chapel and more. All of this creates, in fact, a bustling "village centre" where "old friends" meet up, chat and visit. Every day is like that, in this seniors' village.
Staff here focus on offering resident-centred care, where the needs of senior clients come first. When you read employee reviews of working at the Heights, many call it "an amazing place to work." That collective attitude helps make this an amazing place to live, for the seniors here.
read review
---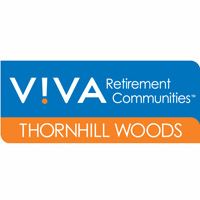 V!VA Thornhill Woods
9700 Bathurst Street, Vaughan, Ontario, L6A 4V2
V!VA makes great homes, and V!VA Thornhill Woods makes a great home for seniors with families in Vaughan, Richmond Hill and Markham areas. The hallmark of life here is the spacious suites and excellent dining, but the good living extends well beyond those features. There are movie nights in the onsite theatre, and there's also an onsite pub, as well as a café. Assisted living includes all manner of care, such as feeding, bathing, care with mobility, and more. The number of members here makes it ideal to find an ample collection of new friends, while still being selective.
There are many signature features of living here. Perks! is a brightly lit café where you can sit and enjoy freshly baked cakes and sip delicious coffee or tea with friends. Pints! is the onsite pub where you can play some pool or watch the Leafs, Raps, Jays and Argos, with your in-house friends. Many people choose to exercise regularly, by working out in the wellness center, swimming in the saltwater pool, or joining the aqua fit class.
read review
---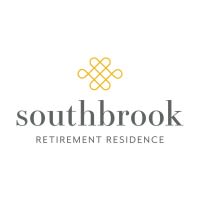 Southbrook
400 Ray Lawson Blvd., Brampton, Ontario, L6Y 4G4
This spacious, established, elegant retirement community offers abundant luxury but never at the expense of its dedicated focus to excellent care. Southbrook inspires families and seniors to offer effusive praise that speaks not only about the exceptional facilities but more so about the caring staff. Families single out individuals on staff who go out of their way to offer exceptional personal care to residents here.
One of many standout aspects of this home is the versatility of care and stay options possible. Care ranges from independent living (ideal for seniors who want to rid themselves of common chores like housekeeping and meal preparation) to memory care, for those in the middle to later stages of dementia. Southbrook allows private home care, guest stays and respite care stays.
read review
---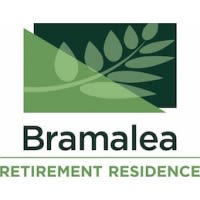 Bramalea Retirement Residence
30 Peel Centre Drive, Brampton, Ontario, L6T 4G3
A beautifully spacious, brightly lit seniors' home in the heart of Brampton. The location, right next to Bramalea City Centre, is amazing enough, but inside you'll find a beautiful, friendly retirement residence peopled with friendly, obviously happy seniors. This residence offers care up to assisted living, and is an ideal solution for seniors wanting to alleviate isolation and leave behind mundane daily tasks like cooking and housekeeping.
Onsite features that make this even more attractive include an indoor swimming pool, a movie theatre onsite, a very active fitness room, and a lovely courtyard outside. Aside from the mall, there are also nearby medical and health care facilities, the public library, grocery stores, and lovely greenspace, like Chinguacousy Park.
read review
---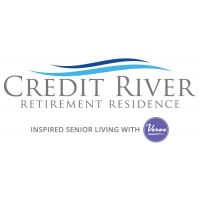 Credit River
175 Rutledge Rd., Mississauga, Ontario, L5M 0X7
Featuring some uniquely wonderful spaces inside and out, this Streetsville retirement community brings Verve's passion for excellence to this area of Mississauga. We especially love the bright lighting in the second floor fireside room, and the large outdoor courtyard, landscaped with a rock-faced gardening, backing onto the quiet side-street. Credit River Retirement Residence is situated in a calm residential area of the city, surrounded by some well-established homes with large properties. Streetsville Memorial Park is one of the nearby greenspaces here.
This is a still-very-new building (founded in 2016) whose décor and personnel create a calm, restful atmosphere where there is an abundance of space (always a mark of contemporary design, of course).
read review
---