Wintergreene Estates Review
4950 Pasqua Street, Regina, Saskatchewan, S4S 7L2
---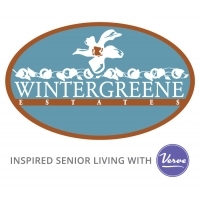 | | |
| --- | --- |
| TYPES OF CARE OFFERED | Dementia & Memory Care, Assisted Living, Independent Living |
| COST FROM | $3,085 per month |
| TOTAL NUMBER OF SUITES | 184 |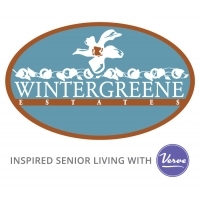 When you walk into Wintergreene Estates you'll see residents enjoying life in a variety of ways. There are people playing cards in the multipurpose room — some of them enjoying a beverage while they do so — others are getting a massage in the spa, while a small group is happily working out in the fitness centre. The large multipurpose room has a variety of settings spread throughout, where people can create their own intimate groups for conversation or games. Further inside, the spacious dining room opens onto bright sunlight, and in the kitchen, the chef is preparing something undoubtedly delicious. That's the bustle of activity that makes communal living in a fantastic retirement home such a welcome change from the inherent loneliness of holding onto your own home.
This home is well-established but it also feels completely updated. You can tell that the seniors here feel very at home, comfortable in their surroundings but at the same time very happy with the services and care that are unique to a personal care community.
This community is brought to you by Verve, and they really do bring Verve to living here. Just check out the activities available! There's gardening and outdoor walking programs to make outdoors fun in the summer sun. Inside, there are bingo nights, movie nights, Wii bowling and of course, the much-beloved shuffleboard. There are hotspots throughout this community where you see friends gathered, enjoying each others' company. When new people move in, they are made to feel welcome and comfortable, and soon the new surroundings become a new home, one that – in many ways – might be the best home you can imagine. For Regina residents who want the very best in senior living, Wintergreene Estates really is the premier community in the city.
More about this community
Security includes an Emergency Response System and 24 hour onsite staff trained in First Aid and CPR. Personal care workers are trained in the latest techniques and courses.
Each suite is unique, from one to the next.
Other features include a theatre-style screen, general store, arts and crafts room, and much more.
Photos of Wintergreene Estates
What people say about this community
Can't say enough good things about [this awesome place]. Staff is so helpful, warm, friendly and compassionate - you can tell they love what they are doing. Such a relief to know that mom is in such great hands! Meals and facility are top notch as well!
Regina's premiere retirement community!
Top rated!
---