Hawthorn Park Retirement Community Review
867 KLO Road, Kelowna, British Columbia, V1Y 9G5
---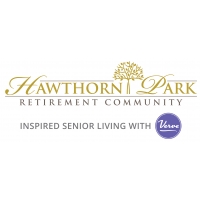 | | |
| --- | --- |
| TYPES OF CARE OFFERED | Dementia & Memory Care, Assisted Living, Independent Living, Long-term Care |
| COST FROM | $2,845 per month |
| TOTAL NUMBER OF SUITES | 161 |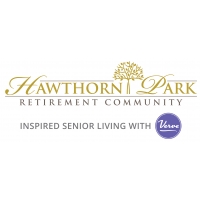 Hawthorn Park is at the top of the list of retirement homes in Kelowna proper. A number of things about this community make it outstanding: the personalization of each suite, fantastic features inside and out, and its care for dementia sufferers. The suites here are some of the most reasonably priced we have seen for a community of this quality.
When the time comes and you know you have to move, Hawthorn Park allows you to create a new life for yourself, to start over from where you are. You'll find great new friendships with people your own age. There's always just enough to do, no matter who you are or what you like: card games on the patio, yoga classes, or just a chat over coffee. The community is especially nicely decorated throughout -- just one more aspect that facilitates happiness of residents.
One of the nicest things about this community is the amount of flexibility that residents have. This begins with the way residents are able to personalize suites with whatever they want to bring with them from home. Residents also love that they can plant their own choice of flowers in their balcony gardens. At meals you always have a choice between at least two entrees.
But best of all it's the life you can make here that counts for the most. You'll often hear laughter coming from around the building. People happily share their lives with each other here and through activities like bingo, strolls with the walking group, or dancing during Happy Hour. The community environment facilitates the formation of new, caring relationships and a renewed love of life.
More about this community
Suites are equipped with balconies and a walk in shower.
Onsite features are many, including an indoor pool, spacious games room, and a movie theatre perfectly suited for small gatherings of friends.
Short walk to the beach at Okanagan Lake, where you can take in the local wildlife or enjoy a peaceful lakefront stroll.
Staff that is dedicated to the community and its residents. People who work here treat seniors as if they were members of their own family.
Enjoy a view of the distant mountains.
Photos of Hawthorn Park Retirement Community
What people say about this community
One of the best retirement homes… it leaves nothing to be desired.
I'm very happy with Hawthorn Park. I am independent, but it's a very safe place. My family knows I am safe and happy here.
More reviews coming soon.
---