The Heritage Review
3630 Brown rd, west kelowna, British Columbia, V4T7Y9
---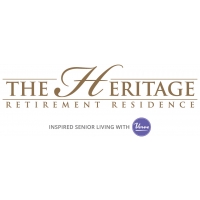 | | |
| --- | --- |
| TYPES OF CARE OFFERED | Assisted Living, Independent Living |
| COST FROM | $1,954 per month |
| TOTAL NUMBER OF SUITES | 145 |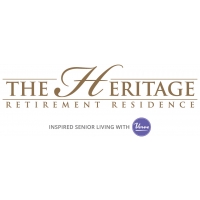 The Heritage is the destination for West Kelowna seniors and families looking for the finest senior care environment. It's an exceptionally beautiful community, featuring wood grain floors, carpeted stairways, elegantly spacious dining areas and brightly lit suites. It's well-known that living in a better environment improves your overall wellbeing, and seniors who move into this community find revitalization, an improved outlook, and increased strength.
Staff is very comfortable answering questions you have as you tour here, and when you compare this to other communities in the area you will find this one outstanding in terms of the quality of the facilities and the attentiveness of care workers and others. Just one example of the way these facilities supersede many others in the area is the heated indoor swimming pool. On top of that, there's exquisite food service, in-house yoga classes, a hair salon and a long list of other amenities that make this a place any senior or family member in the area needs to investigate.
This community combines exceptional facilities with some reasonably priced suites, to offer value in senior care. Many families who move loved ones here rave about the way seniors feel better than they have in a long time, thanks to the quality of the environment. The focus of this community goes well beyond basic care — attention to physical and health aspects — into the mental and spiritual fulfillment that comes from immersion in an extraordinary environment peopled by exceptional staff.
More about this community
Other activities onsite include the ever-beloved game of shuffleboard, lawn bowling, and a putting green.
For quieter, more contemplative times there's a library, an indoor theatre and personal gardens.
Safety and security here includes in-suite emergency call stations, personal pendants if needed, and round-the-clock staff on site.
Photos of The Heritage
What people say about this community
My father has been here a few months now and his health and happiness have improved immensely. I remember feeling bad when I first took him to a senior home but now I'm actually quite envious.
The Heritage gave my dad new life. [After 9 years of living alone] he deteriorated, depression set in and he did not want to see anyone. [Right] after moving into Heritage, he is social again, [has] made new friends and [is] very busy with his new life.
Excellent!
---