List of seniors' homes in Kingston and area
---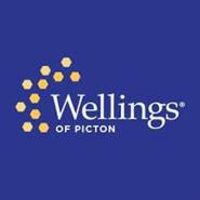 Wellings of Picton
15 Wellings Drive, Picton, Ontario, K0K 2T0
For mature adults looking to retire to "something different, something unique" in this area of Prince Edward County, this is it. The location combines easy access to the 401 with proximity to Lake Ontario (where you can boat, fish, sail, etc.) Prince Edward County is renowned for its charm, its art scene, and scenery. Vineyards, craft beer, biking and walking trails approaching the Lakefront are all essential to this area. This area has one of the oldest populations in the province, and you can expect to find people you are instantly familiar with, and who share your background. The size of the community entails that you are sure to find a circle of friends.
read review
---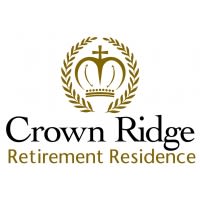 Crown Ridge Retirement Residence
106 Crown Street, Trenton, Ontario, K8V 6R3
An upscale private retirement residence offering the best in senior care amenities, design and care, in a small town setting. Old-fashioned values predominate in this family-run retirement home situated in a quiet residential area of town. The onsite program director offers up a variety of activities here, as well as group outings; there's always just enough to do. The friendly atmosphere, seen at all times of the day, starts with staff and filters throughout the entire residence.
Residents' families exclaim about the excellent care provided here; assisted living onsite includes help with bathing and medication administration. Everything throughout the residence is very well-kept, with housekeeping staff maintaining a spotless home throughout. On the exterior, there are pleasant patios looking over the well-maintained, landscaped grounds. Units range from studio to one bedroom including a kitchenette and mini-fridge.
read review
---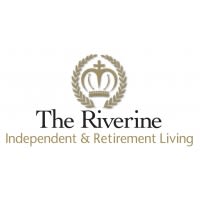 The Riverine
328 Dundas Street West, Napanee, Ontario, K7R4B5
The Riverine offers superior senior care in the peaceful small-town setting of Napanee. Here, seniors are well-cared for in a setting that feels more like a luxury condo than anything else. Residents of the Riverine feel like staff is family who go that extra mile to offer daily care. Care includes housekeeping, to bathing assistance and medication administration.
The situation of the residence is also delightfully peaceful, with well-maintained and tastefully landscaped grounds that slope toward the scenic river, surrounded by trees. A pathway leads down to a wonderful vista of the countryside. Nearby there are a collection of local services including several churches, and a variety of health services (physiotherapy, a pharmacy, a dentist's office).
read review
---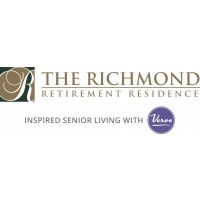 The Richmond Retirement Residence
175 North Front Street, Belleville, Ontario, K8P 4Y8
Belleville and Quinte Region seniors will find superior retirement care right in their home town, found in the Richmond. The Richmond is an elegant oasis of calm and care, nestled right on North Front Street, in downtown Belleville.
One of the things this community is very good at is helping community members transition from their traditional home to life in the community. Personalization is one key. Community members bring whatever personal belongings they want to bring here, to decorate their suite. But what makes the change a blessing is the response of staff. All of your questions are answered in a forthright, helpful manner, and everyone finds a way to help you feel at home here.
read review
---