List of homes in Scarborough
---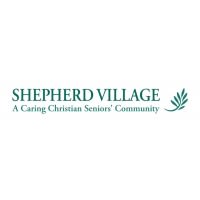 Shepherd Terrace
3758 Sheppard Avenue East, Scarborough, Ontario, M1T 3K9
Shepherd Terrace is a Christian retirement community that offers the best in contemporary seniors' living. Shepherd truly lives up to the name of village, with everything you need or can imagine you'll need, all in one place:  a wellness clinic, the swimming pool, a pharmacy, spa and hair salon, and more.
This is conveniently located close to the 401, with other nearby shops including the Agincourt Mall, as well as a good selection of churches: Presbyterian, Anglican, Catholic and others. There is also a library and an adult day care centre. One other unique aspect of the community is the variety of choices available, including life lease, respite and short stays, and a long term care facility. Shepherd Terrace focuses on independent and assisted living, but all those other community options are nearby, too, creating a diverse community of people all your own age.
read review
---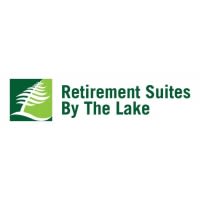 Retirement Suites By The Lake
2121 Kingston Road, Scarborough, Ontario, M1N 1T5
A very modern facility conveniently close enough to the heart of Toronto but situated most closely to Scarborough Bluffs. This retirement home features a smaller number of suites than some other residences, creating a close-knit community. The Bluffs are one of the best natural settings in the entire GTA, with spectacular views of Lake Ontario from the top.
Inside the Suites building, there are spacious private units where you can choose to partake of "just enough" activities, as listed on the calendar. Residents who are able can also stroll through Scarborough Heights Park or take in the spectacular local flora and other natural beauty at Rosetta McClain Park. Delicious meals are served in the bistro, with table service available, as well as consideration of special diets. Care on hand includes a 24 hour call system, and all housekeeping needs are taken care of for you.
read review
---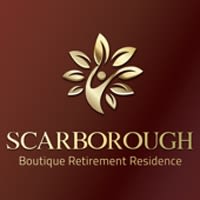 Scarborough Retirement Centre
148 Markham Road, Scarborough, Ontario, M1M 2Z8
This residence combines proximity to the heart of Toronto, with a down-home feel, due to its being family owned. This is a relatively small community where people care for each other; residents have the option of being as open or as private as they want to be. You can take retirement living for a test drive, thanks to short term and respite care stays. Security is provided through overnight staff.
Chef-prepared meals, physiotherapy and daily enrichment programs are just some of the home's features that make life here especially great. The community extends care holistically through onsite spiritual programming. The pet-friendly environment has also been shown to have benefits for psychological wellbeing. Group outings include movies and day visits to a variety of attractions.
read review
---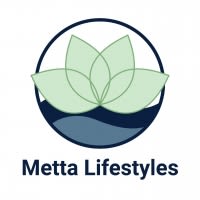 McCowan Retirement Residence
2881 Eglinton Avenue East, Scarborough, Ontario, M1J 0A2
When you walk around this residence, you'll see that this place has more amenities than many condo complexes. Retiring here means retiring in style! One of several exceptional retirement homes in Scarborough, near the Lake, this residence offers the ideal mix of city living with some spectacular nearby greenspace, including the Bluffs' parkland. It's also close to both the Scarborough Hospital and Scarborough Village Recreation Centre. There is also a great selection of nearby shopping, restaurants and more.
Respite stays or trial stays offered at McCowan give you a chance to try this place out without making the commitment; you'll get a window into how great today's senior living can really be. This home was established in 2004 and still feels very new. McCowan Retirement Residence is managed by Greenwood Retirement Communities, a company with a reputation for offering superior senior care facilities in the province.
read review
---
Delmanor Wynford
187 Wynford Drive, North York, Ontario, M3C 0C7
Opened in 2010, this retirement residence incorporates the best of high rise living a la Tridel. Inside you'll find spacious lounges and rooms, a movie theatre, a spa and beauty salon, five-star dining with attentive service, a library, a pub, and everything else you need (and more) under a single roof. Outside, there are beautifully landscaped terraces and courtyards, in a gorgeous neighbourhood that mixes greenspace with local shopping, and easy access to transit and major highways.
read review
---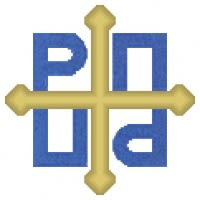 Sts. Peter and Paul Residence
221 Milner Avenue, Scarborough, Ontario, M1S 4P4
From the moment you set foot in Sts. Peter and Paul Residence, you'll feel an overwhelming sense of warmth and comfort. This charitable, non-profit community in the heart of Scarborough offers both tradition and character in spades. While comfort is built into the surroundings, it's richly intensified by the kindliness of staff – and fellow community members.
The residence is occasionally livened up by special gatherings and celebrations, ranging from UA Independence Day (celebrated every August) to St. Nicholas Day, celebrated in traditional style. There are also other highlights during the year that may include things like a visit from the animals of the local petting farm. Regularly scheduled activities include Zumba classes, Bingo, exercise classes, laughter yoga, and other fun things. Fellowship is also found in worship times together and activities like sing-alongs.
The location is wonderful, just off the 401 in the heart of Scarborough, where family will find it very convenient to visit and get together for an afternoon. Bus service takes you to local shopping. Grocery shopping can be found less than a mile away. Scarborough Town Centre, also less than a mile away, features over 230 stores. The neighbourhood is blessed with rich greenspace.
read review
---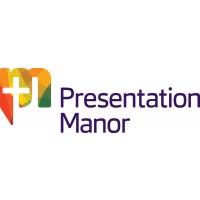 Presentation Manor
61 Fairfax Cresent, Scarborough, Ontario, M1L 1Z7
Presentation Manor is set to join the long list of progressive-minded, elegant retirement homes in Scarborough and supersede some of its competitors. Still under construction, this community is putting the right people in place and doing the right things to create a positive, caring environment.
One of the unique aspects of Presentation Manor is its attention to the spiritual care of residents. A core belief of the Manor is that every person is an image-bearer of God. Supported by many Catholic organizations, the Manor wants to create an inclusive community inviting to people of all faiths.
In terms of care, this community offers independent and assisted living. The latter will include daily housekeeping and bed making, bathing assistance and ambulation (if needed), among other services.
read review
---