List of retirement communities in Ottawa Region
---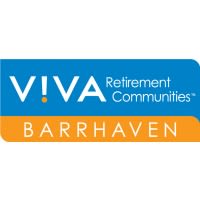 V!VA Barrhaven
275 Tartan Drive, Ottawa, Ontario, K2J 0V2
This is a beautiful Ottawa Region retirement setting, still very new, offering the best you can imagine in seniors' living. Chef-prepared dining, all new facilities, and a bevy of other luxuries are all important components of life here.
There's everything you might want here. The variety of exceptional features includes the V!VAlinks Golf Simulator, an indoor saltwater pool, and an onsite spa, complete with a resident massage therapist. The location is also hard to beat: close to the heart of Ottawa, but just far enough away from the busy downtown. On the west it's very accessible to the 416 (making it easy for family to visit), and to the east there is Stonebridge Golf Club and excellent walking paths along the scenic Rideau. To the north, there's all that central Ottawa offers: tourist sites, museums, Byward Market and other shopping.
read review
---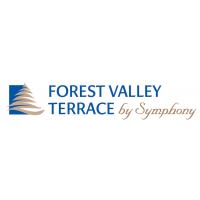 Forest Valley Terrace
1510 St. Joseph Boulevard, Orleans, Ontario, K1C 7L1
Forest Valley Terrace combines classically elegant style with a homey environment that facilitates comfort and peace. Assisted living care extends to all forms of assistance, including catheter care, feeding tube assistance, and help with bathing. There is also a concierge onsite 24 hours a day. Guest stays here are very welcome, an ideal way to experience the care, service and community life at this superior care home. Its proximity to Highway 174, makes it easy and appealing for family to visit or to just drop in.
Families of Alzheimer's sufferers in Ottawa need to investigate this community. The Terrace offers state-of-the-art memory care in the first and only facility in the entire Region devoted exclusively to helping seniors with dementia. Staff here combine professionalism, compassion and care to treat seniors with dementia with the utmost respect; all are fully trained and receive ongoing education to improve their understanding and the care they offer.
read review
---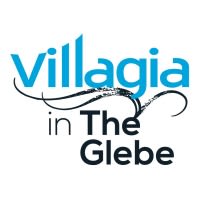 Villagia in the Glebe
480 Metcalfe Street, Ottawa, Ontario, K1S 3N6
Ottawa Region (and eastern Ontario) seniors looking to leave behind tiresome housework and cooking have a beautiful place to go, in the heart of Ottawa. This vibrant Ottawa neighbourhood has a variety of interesting shops surrounded by established homes and local greenspace. The Villagia also features a wealth of onsite attractions including a pub and bar, a spa and beauty salon with a hairdresser, a fitness room, and even a movie theatre.
Treat yourself to the good life in retirement here. There are chef-prepared meals served in the elegant dining room, a Grand Ballroom used for dances and other entertainment, and more deluxe-living features like the indoor swimming pool. Care onsite includes a nurse available round-the-clock, as well as PSWs. There is also help with bathing if required, while care with feeding, dressing and other more delicate tasks can be purchased for a fee.
read review
---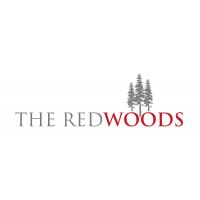 The Redwoods Retirement Residence
2604 Draper Avenue, Ottawa, Ontario, K2H 9B1
A superbly well-appointed Ottawa retirement home located close to the 417 in West Ottawa. This is a lovely high-rise seniors' tower (17 floors) with great views from its balconies, and a variety of suite styles to select from. This residence still feels very new and clean throughout, but it's been established over ten years, and much of the staff has been here since it opened. People love the flexibility of living independently in your own apartment, as in any tower, combined with the option of sharing in dining or hiring care as needed.
The Redwoods offers care up to assisted living, with dressing, bathing and feeding included. The Ottawa Ikea is nearby, as are banks, churches and a variety of health care services. Kids from local schools drop in for day visits and interact with residents through activities like a reading buddy program. For all of the friendliness and great care, there are also a wealth of exciting amenities, including chef-prepared meals, a heated indoor saltwater pool, a wellness program, a pub, and more.
read review
---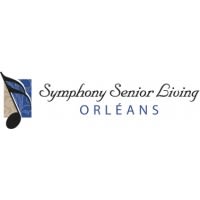 Symphony Senior Living Orleans
6419 Lumberman Way, Orleans, Ontario, K1C 6E8
This is a beautiful, friendly, lo-rise seniors' community in the rapidly growing suburb of Orleans, ideally located in greenspace close to the Ottawa River. For seniors looking to forget about housework, cooking and the like, or who need help with some daily activities like feeding or dressing, this is a worthwhile destination.
Symphony Senior Living offers a variety of kitchenette styles from which to choose, so you can customize your living experience. Care offered ranges up to assisted living, with housekeeping, dressing and feeding included. This home is also pet-friendly, following from an established idea that having pets provides comfort and improves overall well-being of owners.
This community rightfully prides itself on its ability to help seniors and families transition into retirement living, by connecting people with a variety of local moving, and other services. There's also a concerted effort to accommodate people's needs... even quirks and foibles, if you have those. Those who give it a try are soon very happy to call this place "home."
read review
---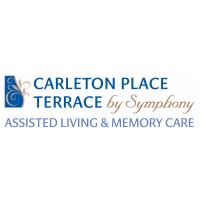 Carleton Place Terrace by Symphony
6 Arthur Street, Carleton Place, Ontario, K7C 4S4
This is a lovely small town retirement residence on the outskirts of Ottawa. The focus here is on providing assisted living to dementia care, creating a community of similarly-abled people who feel good about where they are. It's a caring place that also provides the regularity of prepared meals, an orderly environment, and professional staff.
In addition, though, there is some pampering here that helps residents retain regularity and dignity, spending time in the onsite beauty salon or in the theatre, with friends. The diverse calendar of activities is perfectly suited to the needs of residents. Pets onsite encourage interaction and reduce anxiety and loneliness.
read review
---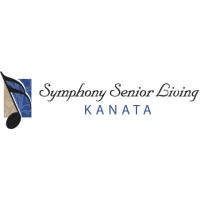 Symphony Senior Living Kanata
27 Weaver Crescent, Kanata, Ontario, K2K 2Z8
This Kanata retirement community is the right place to be for those having personal difficulties they can no longer handle on their own or through family caregiving. It's a vibrant community where people interact with each other in a healthy manner, encouraging healing, improvement, and increased independence. Residents receive professional assistance with problems of everyday living like bathing, dressing, transfer and incontinence, and memory care provides dementia patients with safety and comfort. This residence also welcomes respite care stays and trial stays.
For seniors who need assistance with some daily tasks of living, this provides a community of peers. Interaction with others "in the same boat" is very helpful. There is interaction through games and other activities, entertainment offered onsite, and an outdoor patio/gathering place that is lovely in summer. Many onsite amenities and features (beauty salon, wellness center, theatre, and more) add to the positive environment here. The hairdresser is very attentive and female residents feel great delight in having their hair styled regularly. Suites are well-appointed, well-maintained, clean and brightly lit. The chandeliered dining room makes dinner another delightful social experience.
read review
---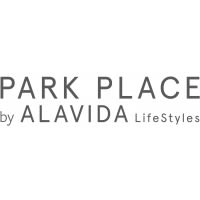 Park Place Seniors' Suites & Retirement Residence
110 & 120 Central Park Dr, Ottawa, Ontario, K2C 4G3
Built in 2003, this is a lo-rise community of bright, spacious modern seniors' suites. Walk inside and you'll find a truly vibrant, friendly community of people living a safe, quality lifestyle. Suites are spacious, well-designed and well-lit, equipped with kitchens and tastefully decorated living rooms; there is a range of sizes, from studio to 2 bedroom apartments. Care ranges to assisted living, with some health services like medication administration and bathing assistance included.
There are many luxurious features to love. There are movie nights inside the main floor theatre. The Main Dining Room features a grand piano where a sing-along might break out at any time of the day. The friendly hairdresser is available every week in the onsite beauty salon. There's also a games room, party room, weekly shopping trips and much more to do. Fresh homemade food is served daily.
read review
---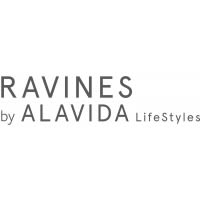 Ravines Seniors' Suites & Retirement Residence
626 & 636 Prado Private, Ottawa, Ontario, K2E 0B3
Ravines Senior Suites offers bright, beautiful surroundings in one of the most desirable locations in Ottawa. Situated close to both the Rideau River greenspace and the heart of downtown Ottawa, this is a perfect choice for the discerning Ottawa Region senior. Spacious, elegantly-appointed suites open onto pleasant views of the local greenery are just one of the notable features of this senior care option.
Alavida Lifestyles focuses on creating a unique, exceptional senior care experience and bringing that experience to select neighbourhoods in the Ottawa area. When you investigate this location, you will find that there is a vision behind things. Care staff and services staff are all focused on delivering an excellent client experience that meets the needs of the whole person. Residents in this community will tell you that everyone here is made to feel special, and for many people who have never experienced such care and attention, the Ravines can be an amazing discovery.
read review
---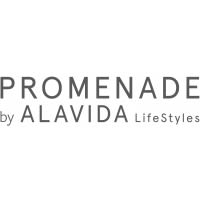 Promenade Seniors' Suites & Retirement Residence
110 Rossignol Drive, Orleans, Ontario, K4A 0N2
Situated in Chatelaine Village, close to the Ottawa River, you'll find an oasis of care called Promenade Seniors' Suites & Retirement Residence. Like other Ottawa Region retirement communities by Alavida, the Promenade offers a superb senior care environment that includes exceptional memory care facilities and programs. Outside, you're steps away from the tranquil beauty of the Ottawa River greenspace, while inside there is a cozy, comfortable seniors' living space, and your own elegantly appointed private suite.
Suites feature contemporary, accessibility-friendly features like walk-in shower and slip-free flooring. Residents and family comment on the kind, compassionate staff, and the relief given by the staff's deep understanding of the needs of their aging loved one. The home-made dining has many residents raving about its charm and deliciousness.
read review
---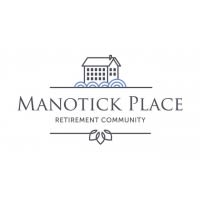 Manotick Place Retirement Community
1145 Bridge Street, Manotick, Ontario, K4M 0G8
The first thing that strikes you about Manotick Place Retirement Community is the beauty of the exterior of the building. Step into the building and look around, the impression of beauty only deepens. There are splashes of rich colour that brighten every room, and when you look closely at the construction and the décor you see caring craftsmanship.
Equally as impressive as the architecture and design is the discernible happiness of community residents and staff. During group activities here (Bingo, for example, is popular) it becomes a lively, fun group of friends. There are also garden parties in the summer and frequent outings in downtown Manotick, where every convenience you'll need is readily available. Nestled as it is in the crook of the river, this community fosters closeness. And like the town itself, Manotick Place combines the best of country living with proximity to capital city fun.
read review
---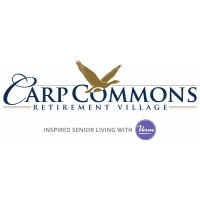 Carp Commons Retirement Village
458 Donald B. Munro Drive, Carp, Ontario, K0A 1L0
Carp Commons allows people to retire in this lovely, heavily-rural area, west of the hustle and bustle of Ottawa proper. It's also a growing area, of course, and this community is one of many developments happening. This will be an ideal destination for people from throughout Eastern Ontario who want to be close to family in Kanata and the west end of Ottawa. We think it will also appeal to people from throughout Ottawa Region who want a respite from the traffic and noise of the city.
This mid-rise promises to deliver on Verve's philosophy of making every day great. Seniors who are still independent but no longer want to live alone will find their enthusiasm for life rekindled here. It's a perfect solution for people who have had enough of cooking solo meals and want to make their own decisions about where and how they live.
Independent seniors will find a home on the top floors' private residential units, where you can choose to come downstairs to participate in activities (of which there will be many, we assure you). You'll also be able to relax in the spa, take a meal in the dining room or see what's happening in the games room. We've seen before that this is the kind of residence that encourages seniors to make a whole new group of friends.
read review
---
Wildpine Retirement Residence
10 Wildpine Court, Stittsville, Ontario, K2S 1C6
Fresh, new Wildpine Retirement Residence offers all that's best in contemporary senior care. What does that mean? Well, for starters, that means care centered on meeting your distinct needs and wants. Customizable care packages giving you the exact assistance you need. If you move in to this seniors' community for the appeal of independence from housework and cooking, etc., in the future, you won't need to worry about going anywhere else if your care needs change.
There's so much more, though. Brand new suites in a variety of styles, offered at a price more reasonable than some other communities. Wildpine promises to offer fine dining, spacious lounge areas, and a bright, open lobby and main floor shared spaces. This is in a wonderfully wooded area outside of the hustle and bustle of Ottawa proper.
read review
---