Lake Bonavista Village Review
11800 Lake Fraser Drive, Calgary, Alberta, T2J7G8
---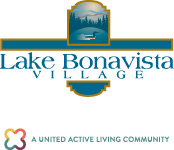 | | |
| --- | --- |
| TYPES OF CARE OFFERED | Assisted Living, Independent Living |
| COST FROM | $3,453 per month |
| TOTAL NUMBER OF SUITES | 195 |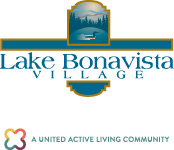 This is a uniquely planned seniors' community. While this is ideal for families in the southeast area of Calgary, families and seniors from throughout the city owe it to themselves to check out the uniqueness here. It's a community that includes studios and suites as well as thirteen cottage bungalows. This is another stellar example of forward-thinking in the design and creation of contemporary retirement communities.
There are other notably modern aspects to life at this community including an emergency response system, easy access showers, and executive-chef-prepared meals available daily. But features mean nothing if there isn't that feeling of vibrancy, something more than just material living. Lake Bonavista Village offers this in spades, augmenting its excellent facilities with a long list of life-enhancing features that includes exercise classes, and planned outings to offsite venues. Adding to the uniqueness of this community you'll find art classes, stimulating presentations offsite and on, and a full slate of other daily activities ranging from book clubs to a walking club to a ukulele circle.
Assisted living is also an important part of the care here, with round-the-clock personal aide workers, as well as health care professionals on staff.
This is the choice for you if you want to live in a truly unique community. The variety of the housing and the layout of the grounds in a hub helps to create a true "village" feel. For all that, there is a distinct effort put forth by staff to make this place home, answering the unique needs of everyone who comes to live here.
More about this community
Rent starts at $3320 for studio apartment.
Two dental centres and a number of medical facilities are located nearby, including Rocky View Hospital.
The grounds are eight acres of park-like landscaping that includes a gazebo and a pedestrian bridge to the local mall.
Photos of Lake Bonavista Village
What people say about this community
There are not enough good things to say about Lake Bonavista Village. The staff are fabulous ... The food is superb. Mom is really enjoying the facilities and amenities. I highly recommend this facility!
I had reservations [about senior care, but] Lake Bonavista answered all of our needs. I'm sure that my sister will continue to be happy in her new home.
I have seen first hand how awesome the staff are. My dad doesn't hold anything back, and I know he is completely honest in saying how happy he is here.
---