Southbrook Review
400 Ray Lawson Blvd., Brampton, Ontario, L6Y 4G4
---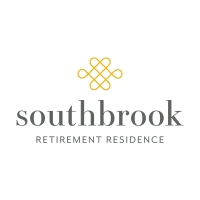 | | |
| --- | --- |
| TYPES OF CARE OFFERED | Dementia & Memory Care, Assisted Living, Independent Living |
| COST FROM | $2,695 per month |
| TOTAL NUMBER OF SUITES | 116 |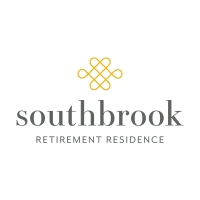 This spacious, established, elegant retirement community offers abundant luxury but never at the expense of its dedicated focus to excellent care. Southbrook inspires families and seniors to offer effusive praise that speaks not only about the exceptional facilities but more so about the caring staff. Families single out individuals on staff who go out of their way to offer exceptional personal care to residents here.
One of many standout aspects of this home is the versatility of care and stay options possible. Care ranges from independent living (ideal for seniors who want to rid themselves of common chores like housekeeping and meal preparation) to memory care, for those in the middle to later stages of dementia. Southbrook allows private home care, guest stays and respite care stays.
Southbrook is the right place for seniors who want to live in an active, involved community of peers. This home is exceptionally good at welcoming those who are skeptical about moving into seniors' care (trial stays are welcome, and staff is very warm). If making your own meals and doing your own housework has become tiresome, take Southbrook for a test.
Other features of this community
Memory care offered includes assistance with bathing, dressing, feeding and all other activities of daily living.
Dining is available in the bistro, with table service included every dinner.
Plentiful onsite features and services include a movie theatre, a community garden, a beauty salon, wellness centre, shuffleboard, a private onsite bus for group activities, etc.
Photos of Southbrook
What people say about this retirement community
What a comfort to my family for the loving care mom received above and beyond our expectations [at Southbrook]. She was the happiest she had been for quite some time with the care here… special heartfelt thanks to the staff in Assisted Living who made such a big difference [to mom and to us, her family].
[My grandmother] struggled with having to make meals and do housework… [everyone] made for a very welcoming visit and she has now been moved into a new room full time… Having everything very close is a benefit of this 'Lodge'…. She loves it here now. Take a trial and see if you like it!
My mother has been [here] for four years. It was a big change for her … but with the warm welcome and all the help she received, she soon felt at home. The past four years have been a very good experience. [We know she] is in caring hands. The staff at Southbrook have all been wonderful to my mother and I would like to thank each and every one of them.
---