The Concorde Retirement Residence Review
3235 Skaha Lake Road, Penticton, British Columbia, V2A 6G5
---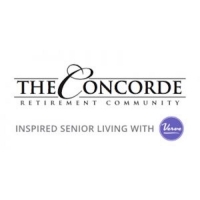 | | |
| --- | --- |
| TYPES OF CARE OFFERED | Assisted Living, Independent Living |
| COST FROM | $2,560 per month |
| TOTAL NUMBER OF SUITES | 77 |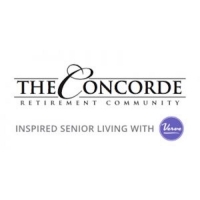 Penticton, BC residents have an elite quality retirement destination in the Concorde. People seeking supportive services, get assistance with dignity, here. But you also get so much more than care. Every community is shaped by individual involvement and personal attitudes. By optimizing every individual's personal wellness and happiness, the Concorde creates and daily renews a uniquely happy community. Community staff are focused on offering vibrant social outlets and creating fulfilling days for residents in their care.
While there are social outlets, life at the Concorde is, as one family member has put it, "perfect" as is. Fine dining here uses locally sourced food in meals crafted expertly. Then this is presented to you in a spacious, comfortable setting where you sit with good friends. You can also gather in the café. There's even a hair salon where ladies can get their hair done weekly if they want. This is top shelf senior living right in the Okanagan Valley!
One of the most notable aspects of this community is the combination of professionalism and personal warmth exhibited by staff here. You might see an example of that the moment you walk in the door, where you are likely to find staff working closely with seniors and guests or simply engaged in friendly conversation. The company behind this community, Verve Properties, are committed to rethinking senior care, as exemplified in this attention to honouring the uniqueness of each senior in care. From the name outward, Verve is devoted to invigorating every day, no matter what your age.
More about life at The Concorde
Very reasonable starting price, at $2500 per month for a private studio apartment.
Meals include vegetarian options
This community is focused on offering assisted living
Also situated very close to shopping and to public transit
Photos of The Concorde Retirement Residence
What others say about this community
Everyone is so helpful and friendly here. There is so much to do here… great meals … We could not be happier for mom.
Friendly, efficient staff. Great food.
---