V!VA Barrhaven Review
275 Tartan Drive, Ottawa, Ontario, K2J 0V2
---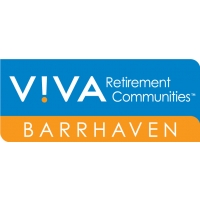 | | |
| --- | --- |
| TYPES OF CARE OFFERED | Assisted Living, Independent Living |
| COST FROM | Varies |
| TOTAL NUMBER OF SUITES | 145 |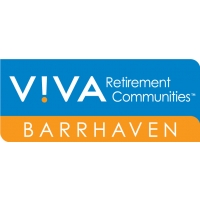 This is a beautiful Ottawa Region retirement setting, still very new, offering the best you can imagine in seniors' living. Chef-prepared dining, all new facilities, and a bevy of other luxuries are all important components of life here.
There's everything you might want here. The variety of exceptional features includes the V!VAlinks Golf Simulator, an indoor saltwater pool, and an onsite spa, complete with a resident massage therapist. The location is also hard to beat: close to the heart of Ottawa, but just far enough away from the busy downtown. On the west it's very accessible to the 416 (making it easy for family to visit), and to the east there is Stonebridge Golf Club and excellent walking paths along the scenic Rideau. To the north, there's all that central Ottawa offers: tourist sites, museums, Byward Market and other shopping.
You'll love the many events here, including Pancake Tuesdays, golf competitions, music events and more. Move here if you want to make your life suddenly completely better! V!VA Barrhaven offers too much to put into a review, you really need to go see it for yourself.
Other features of this retirement residence
Perks! café, as found in other V!VA communities:  fresh baked goods and coffee every day
Mel's Bar is the name of the onsite fully-licensed pub, where you can meet over beer or cocktails
Photos of V!VA Barrhaven
What people say about this community
I'm just so happy living in my apartment... my windows overlook the Victory Garden out back. It's a beautiful view. It's very safe: there's even a seat in the shower. And we've got alarms all over the place so if anyone gets in trouble all they have to do is ring it.
At first she didn't want to move, of course, but she's loving it now!
We're so excited to have moved mom [here]. The staff have been amazing and so very helpful, and of course the place is stunning!
Carol, my daughter-in-law, she had already looked at this, and she told me,' I think you'll like it.' And when I walked in the door, the main entrance, I thought I was in a hotel. Beautiful!
Everybody we meet here is as happy as we are. Everybody gets along. There are no problems. You come into the dining room. You find someone to sit with and everybody's very congenial. We've been very, very pleased with that.
I highly recommend Viva Barrhaven. My father stayed here for a couple of months while he recovered from a leg injury. [It was] a wonderful place to live or recover. ... After visiting a few retirement homes, I was surprised that it didn't cost more than the others.
---