Aberdeen Gardens Review
330 Dundurn Street South, Hamilton, Ontario, L8P 4L6
---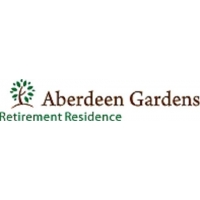 | | |
| --- | --- |
| TYPES OF CARE OFFERED | Independent Living |
| COST FROM | $2,975 lease per month |
| TOTAL NUMBER OF SUITES | 111 |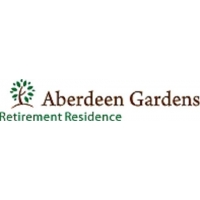 Focused on providing the best in seniors' care with affordability in mind, this mid-size retirement residence creates a happy community in the heart of old Hamilton. Close to Dundurn Market and conveniently close to the 403, family finds it very easy to visit senior residents at the Gardens. Care includes a call bell system, with registered practical nurses available during the day and PSWs around the clock.
Community is created through card games, social teas and bingo, as well as proximity to walking trails and outings that take residents to local shopping. Suites include a cable TV in the room, and some include a kitchenette for those who still like to prepare their own meals. Pets are welcome here, as long as they fit into the community. Guests are also welcome at communal meals.
This tight-knit, friendly community is ideal for seniors who want a home in Hamilton. Situated close to the highway and to downtown, there's just enough shopping and liveliness in the area. Residents live happily and healthily: one resident turned 104 in late 2016, and another couple once celebrated their 68th anniversary in the community.
What else you need to know about this retirement residence
Founded in 2000, this is established and comfortable, but still very modern.
The in-house chef prepares daily well-balanced meals, and helps create a hearty shared dining experience every evening.
Onsite fun includes billiards, arts and crafts, parties and excursions.
There is also a hairdresser, fitness studio and a library.
Photos of Aberdeen Gardens
What people say about this retirement residence
My [mom was here] for 10 months before going into long term care. The staff at Aberdeen Gardens is amazing; they genuinely care [and] are friendly and accommodating ... The rooms are large and clean, the entertainment is excellent and the monthly birthday parties are fun.
Flexible! They work with you to [help you] understand the challenges of when life changes. They were a great fit. The management is amazing.
This is a five-star community.
Winner of the Hamilton News' Reader's Choice Award for Best Retirement Residence for four consecutive years
We want to combine a caring atmosphere [with] excellent amenity space and affordable pricing.
---