Caroline Place Review
118 Market Street, Hamilton, Ontario, L8R 3P9
---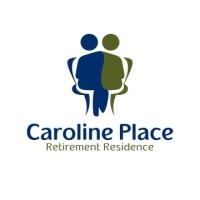 | | |
| --- | --- |
| TYPES OF CARE OFFERED | Assisted Living, Independent Living |
| COST FROM | $3,200 per month |
| TOTAL NUMBER OF SUITES | 108 |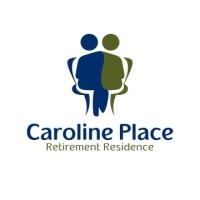 In the heart of Hamilton there's a place with heart. Staff and residents together make this an oasis of kindness and care. You see instances of this around the community as soon as you walk in. People are gathered around a table in the lounge, and other groups are found throughout the community, some sitting and chatting, others perhaps on their way out to do something together. It's also strikingly diverse.
This is a community bringing progressive ideals to Hamilton's downtown, an idea whose time has come: senior living as part of the area's progressive renewal. Caroline Place combines fun and activity on the exterior with a vibrant life inside. Sure, there's lots to do downtown: shopping, lunch at one of the many cafes, the Farmer's Market and the library, all a short walk away. But Caroline Place is its own little cozy community of friendship and freedom. There's exceptional dining, a design that incorporates a 24-hour café, a fitness center, and several lovely dining areas and lounges. It immediately feels like a great place to live.
If we were to highlight one exceptional aspect of Caroline Place, it would have to be the food, offered in rich variety. We're impressed with the choices! You can sample the buffet, where there are creative entrees to choose from, prepared by the in-house chef. Meals are also very well-balanced, special diets are accounted for, and throughout the day, you'll find snacks and fruit available in the café. And there's always someone to share the moment with, whether that's a fellow senior or one of the caring, enthusiastic staff.
More about this community
Included in costs is weekly housekeeping and laundry of bedding and towels.
Full time activity coordinator keeps people as busy as they want to be. You'll never be bored!
Extra care can be purchased, including medication administration, bathing assistance, and more.
Photos of Caroline Place
What people say about this community
From the first day mom arrived she was made to feel extremely welcome. There is such a warm, friendly atmosphere that you feel the moment you walk through the doors. Each person is treated as an individual… The best thing about Caroline Place is the wonderfully friendly and helpful staff. They've been great support to my mother, and wonderfully helpful and communicative. From the management to the nurses, to the front desk and all the support staff there, they are all wonderful!
---